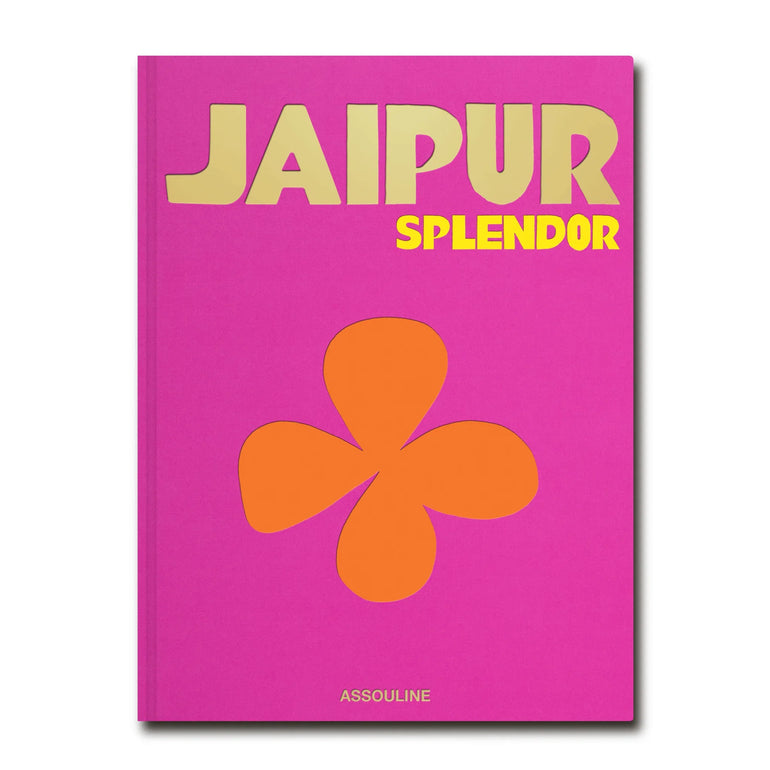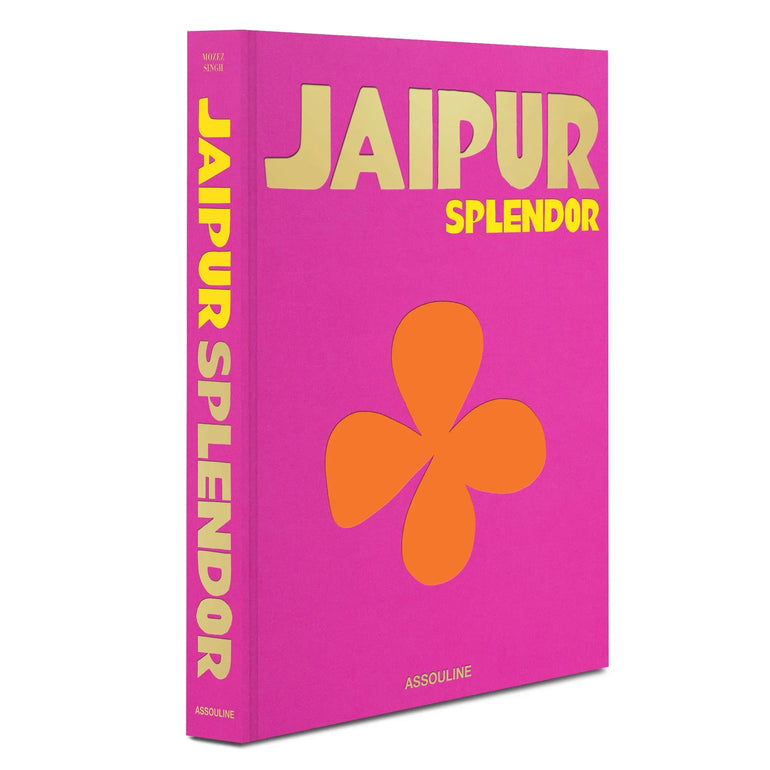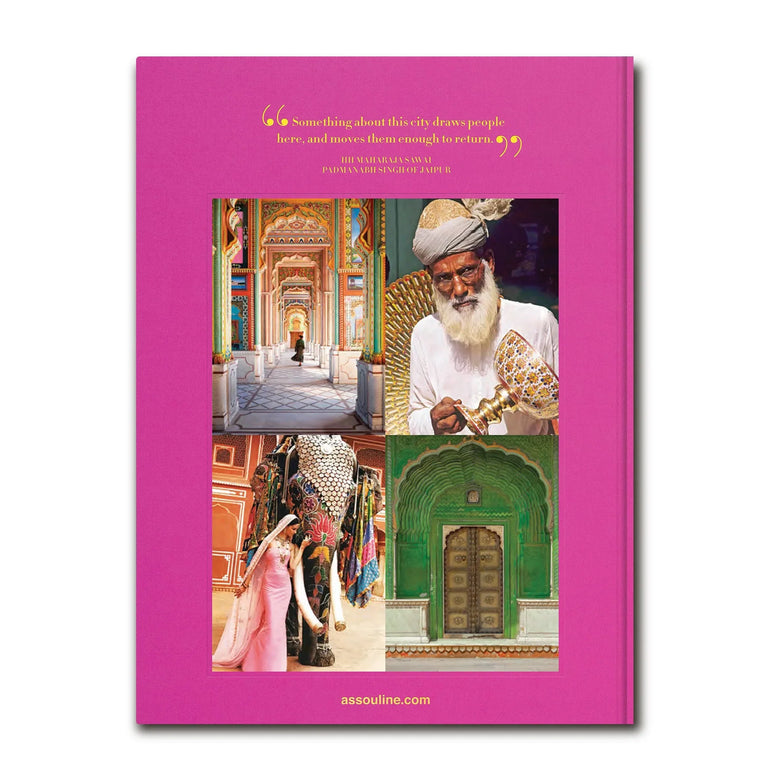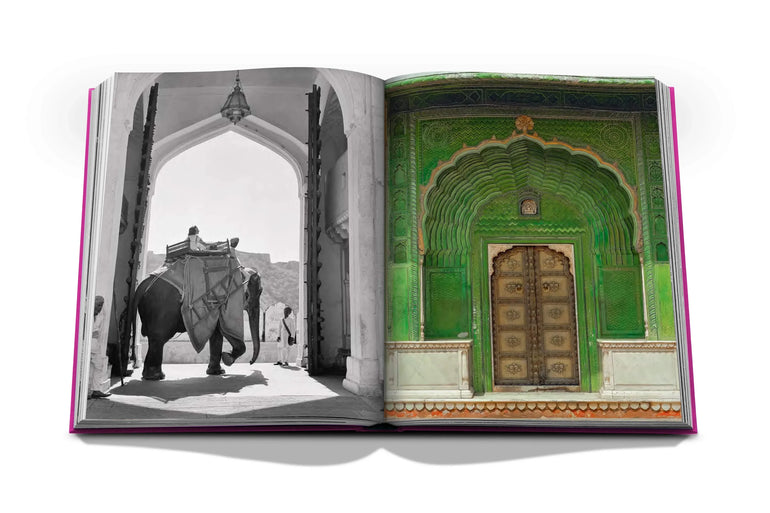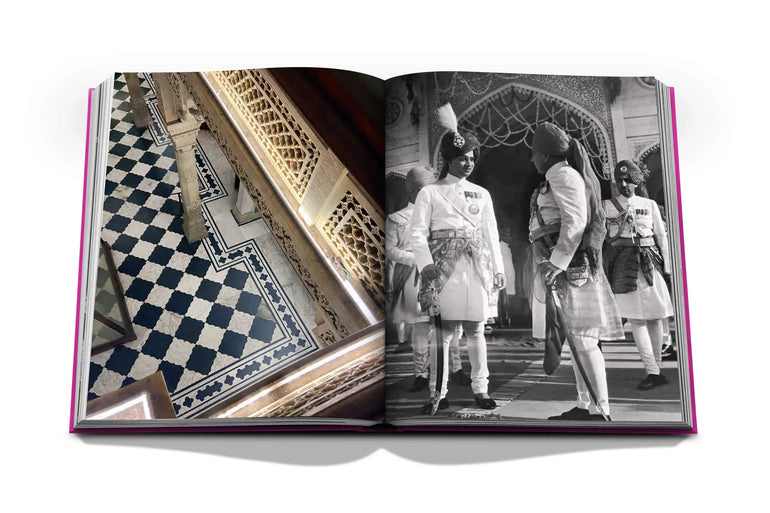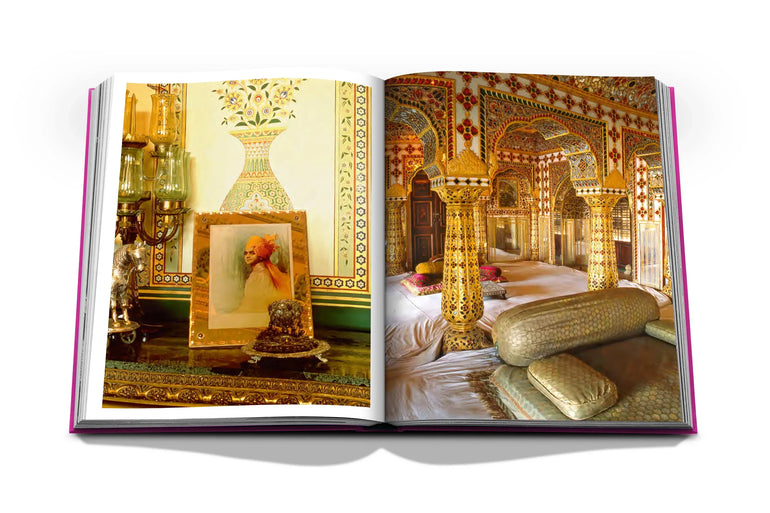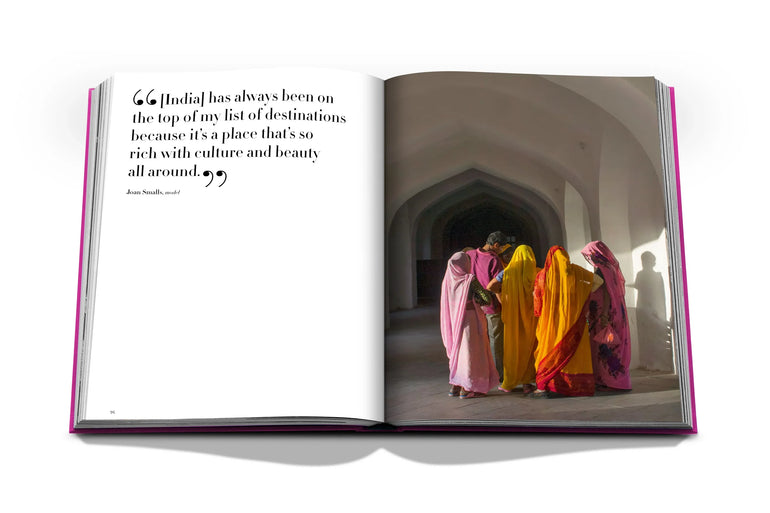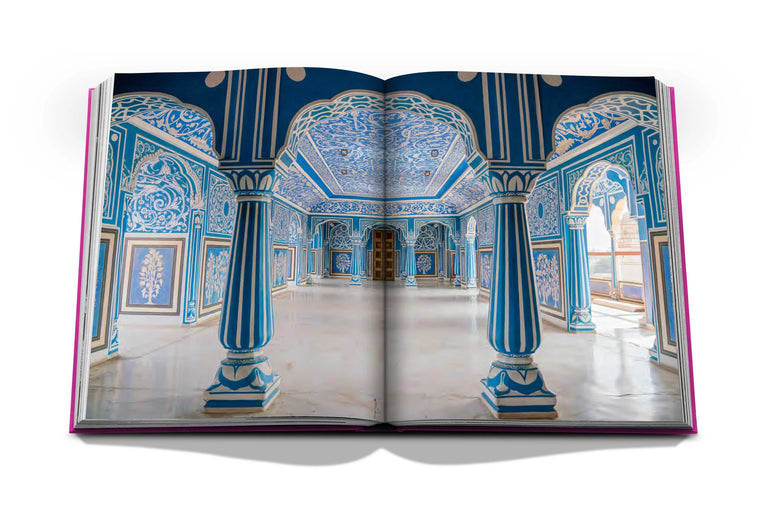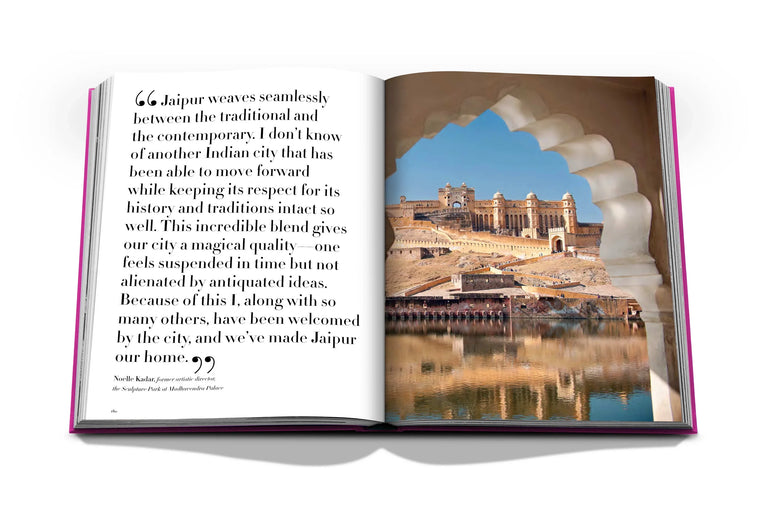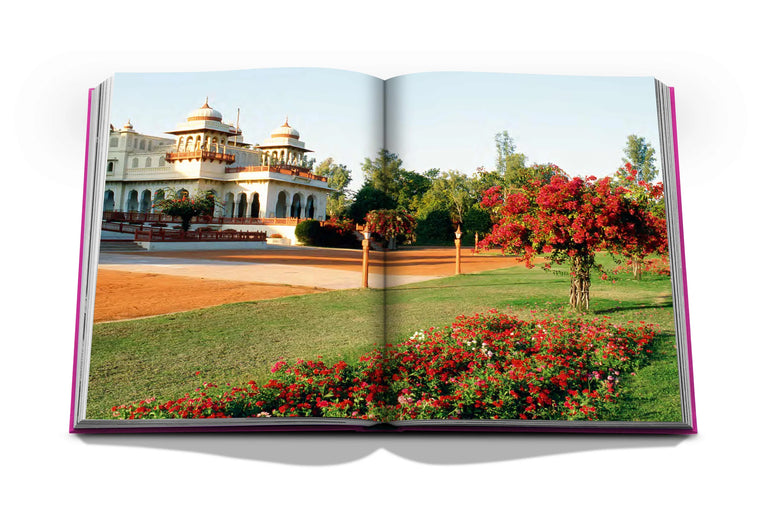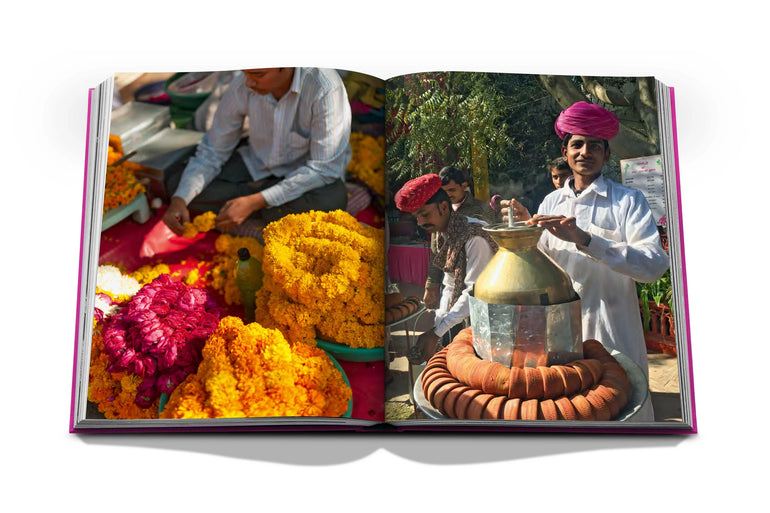 Description
A delicate blend of old and new, Jaipur is a vibrant city full of energy, color and grandeur. With a history of maharajas, emperors and queens, the capital of the Rajasthan state has a prestigious heritage and an esteem that continues to this day. The City Palace, a sprawling complex of buildings and courtyards, is a testament to Jaipur's magnificence and still acts as the home of the former royal family. The impressive and intricate Hawa Mahal, composed of pink and orange sandstone, helps lend Jaipur its nickname, "the Pink City."
But Jaipur is more than just splendid palaces and enchanting jewels. The bustling bazaars, traditional handmade crafts and delicious street food truly embody the city's dynamic spirit. Jaipur is at its most lively during the annual celebration of Holi, an ebullient "festival of colors" that heralds eternal love and the arrival of spring. Jaipur Splendor is a dazzling tour of this one-of-a-kind city.
304 pages
over 200 illustrations
English language
Released in March 2022
W 9.8 x L 12.99 x D 1.5 in
Silk Hardcover
Mozez Singh is a writer, producer and director in the Indian film industry, and has worked on a range of projects. His debut directorial feature, Zubaan, opened the Busan International Film Festival, one of the biggest film festivals in Asia, where he won the Rising Director Asia Star Award. He has produced several other films that have traveled to many leading film festivals, such as those in Cannes, Toronto and Venice. He is the showrunner, writer and director of HUMAN, a new show for Disney + Hotstar, that is premiering in 2022. Mozez has also written for many well-known publications, including Vogue, Elle, India Today and Architectural Digest, and had his own column at The Indian Express.
HH Maharaja Sawai Padmanabh Singh of Jaipur is the eldest son of Maharaj Narendra Singh and Princess Diya Kumari, the only child of the late HH Maharaja Sawai Bhawani Singh of Jaipur and HH Maharani (now Rajmata) Padmini Devi. The princess's parents adopted Padmanabh as their heir to the gaddi (throne) of Jaipur. His coronation as the Maharaja of Jaipur was held in 2011 at the City Palace in Jaipur. His Highness's education began in Jaipur, after which he attended Mayo College in Ajmer and then Millfield School in England, where apart from excelling in academics he successfully pursued the sport of polo, which he continues to play professionally across the globe and as a member of the Indian national team. He went on to study liberal arts at NYU, then transferred to Università e Nobil Collegio - Sant'Eligio in Rome, where he studied cultural-heritage management and art history. In addition to his passion for polo, Maharaja Sawai Padmanabh Singh feels hugely privileged to be descended from a long line of rulers of Jaipur and is deeply committed to the preservation of the rich cultural, artistic, and architectural heritage of the city.
Dimensions
Chair Height: 20"
Chair Width: 20" D: 22" H: 13"
Seat Height H: 19"
Arm Height H: 24.50"
Scheduled local pick-up can be coordinated via phone. Call us at a 512-451-5511
White Glove Delivery within Central Texas.
---
Payments
What methods of payment do you accept? 
Visa™, Mastercard™, American Express™, and Discover™ credit cards with a billing address in the United States
PayPal™
John-William Interiors Gift Cards
Does John-William Interiors charge sales tax?
John-William Interiors collect sales tax on all orders made within the U.S. 
Do you accept international billing addresses? 
No, we do not accept international billing addresses for credit cards. We only accept credit cards with U.S. billing addresses. 
John-William Interiors was unable to authorize my credit card. What should I do? 
Please email us at designer-austin@jwinteriors.com or call our showroom at 512-451-5511. Our business hours are Monday through Saturday, 10am - 6pm CST.
Shipping & Delivery
Where do you ship? 
Decor items are available to be shipped nationwide. All furniture is local pick-up only.
Does John-William Interiors have a white-glove delivery service? 
We only provide white-glove delivery through our JW Trade Program that is open to local interior designers. 
What are the guidelines for local pickup? 
Scheduled local pick-up can be coordinated via phone and we will do our best to accommodate your preferences. We can store at no additional charge for 60 days, but if you need special accommodations, please contact our team. 
I am not local and would like my items to be shipped to me. What should I do? 
Even though we do not offer nationwide shipping, we will be more than happy to help assist you with that shipping project. You will be responsible for hiring a 3rd party for shipping and we will be there to help guide them. John-William Interiors is not responsible for hiring a 3rd party and is not responsible for any damage that may occur during  the shipping process.
A DESIGN PARTNER YOU CAN TRUST
Our combination of service and product makes John-William Interiors unique and allows us the ability to provide high quality results to our clients.
Our staff is knowledgeable about every aspect of the selection process and can provide informed recommendations and solutions to almost any home furnishing need. Each has a minimum 20 years' experience and have seen many trends come and go.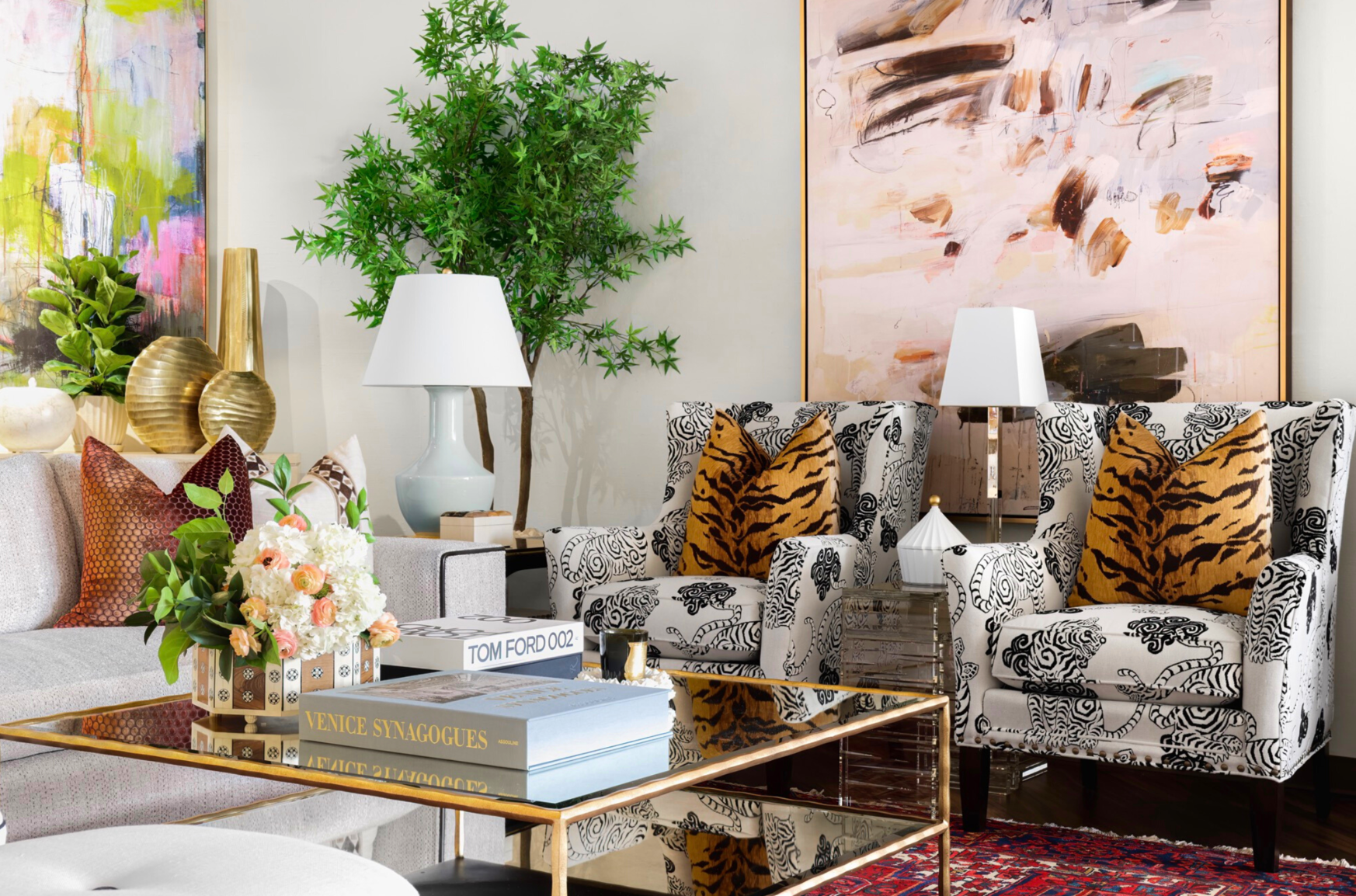 VIEW OUR DESIGN PORTFOLIO
At John-William Interiors, we believe in classic, everlasting designs; whether it be contemporary, traditional, or something in between. We help create a beautifully designed timeless space that our clients love coming home to each day. Our years of experience, sophisticated craftsmanship, exceptional quality, and designer pricing are just a few of the qualities that help create these elevated spaces.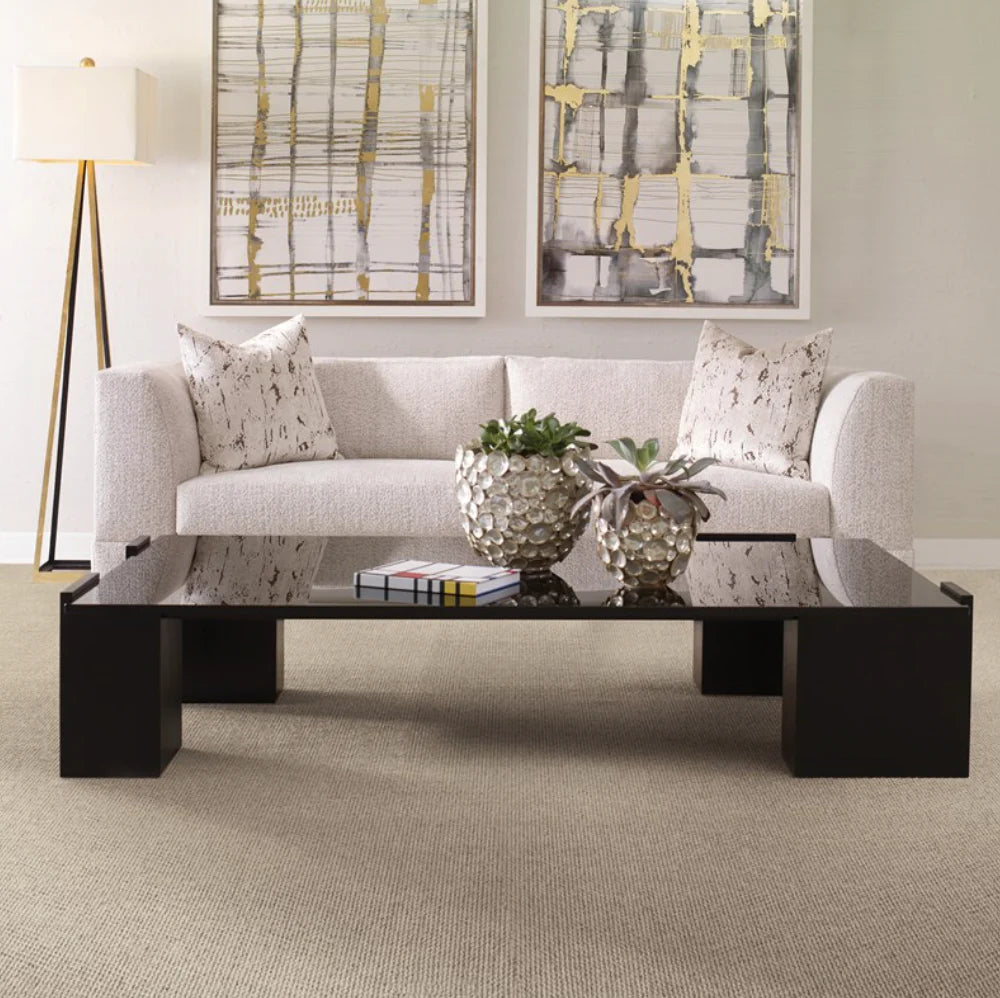 JW TRADE PROGRAM
If you are a designer in Austin, Texas, and the surrounding area, we invite you to apply to JW Trade — we treat your clients as our own and will work with you directly to best facilitate your vision for your client.