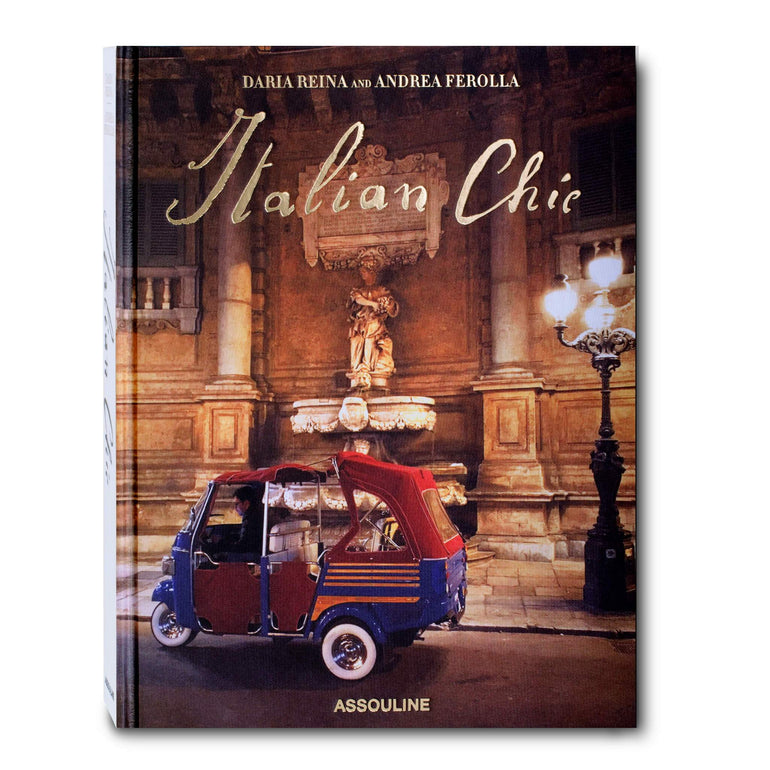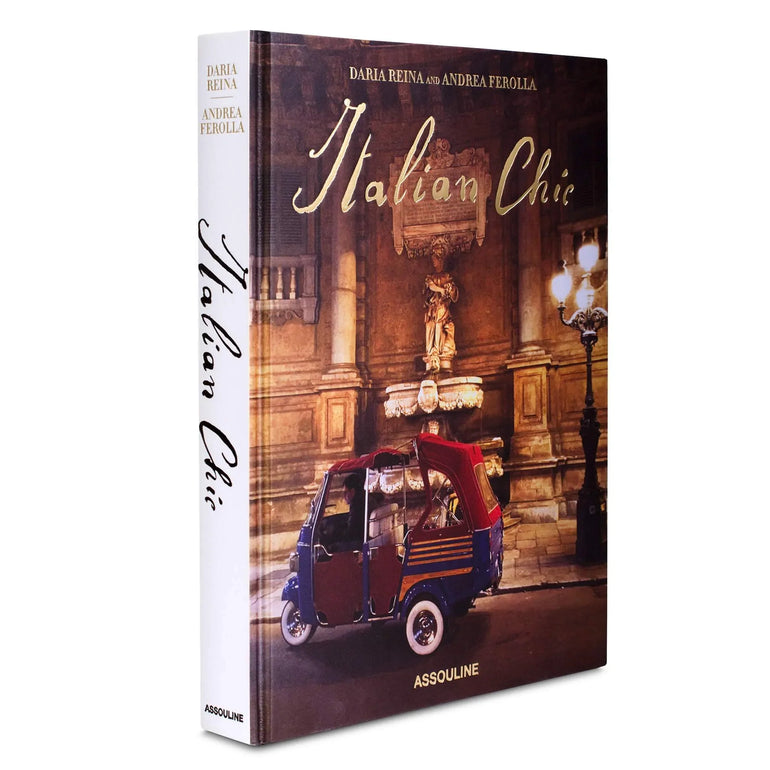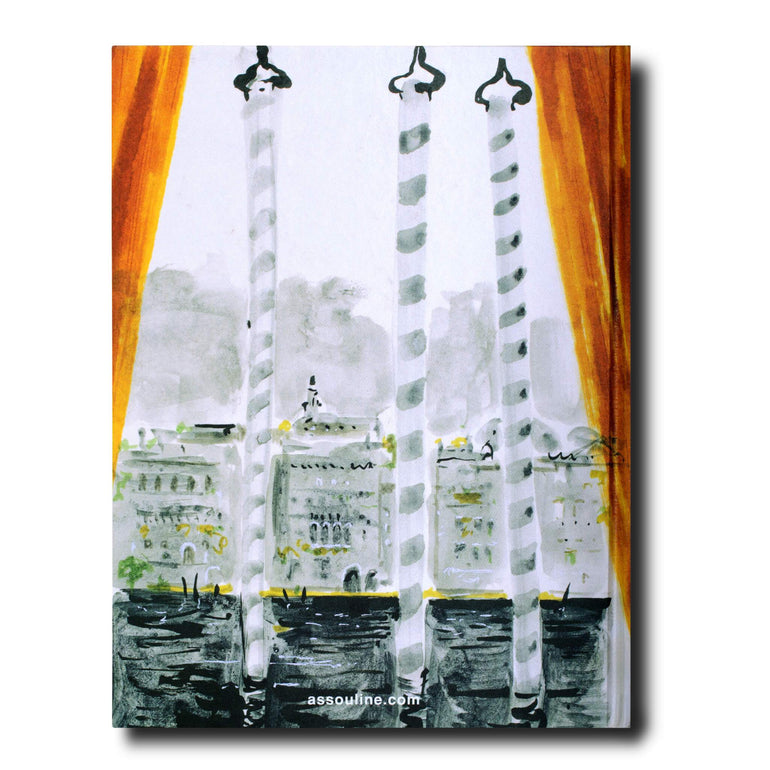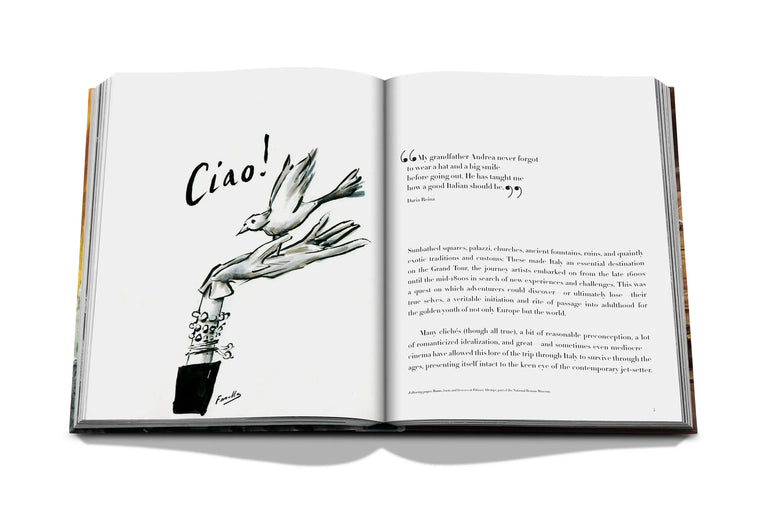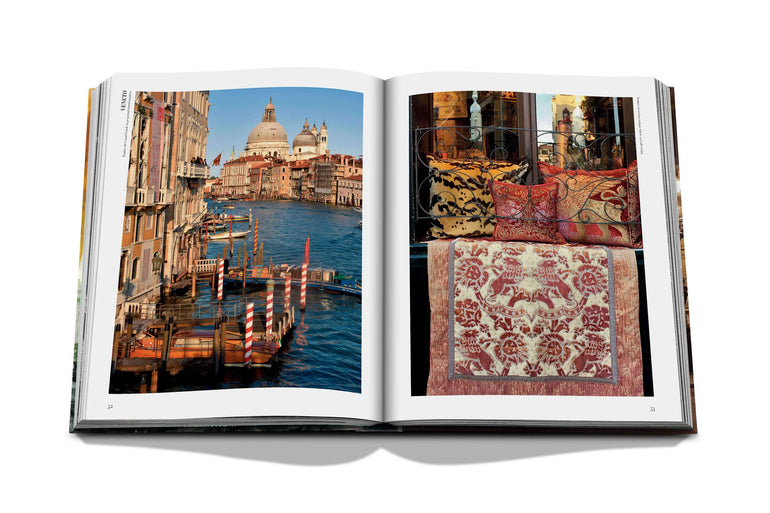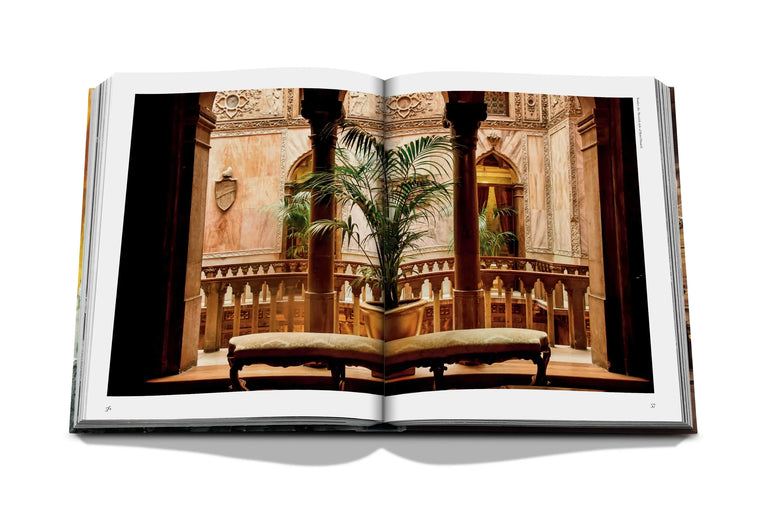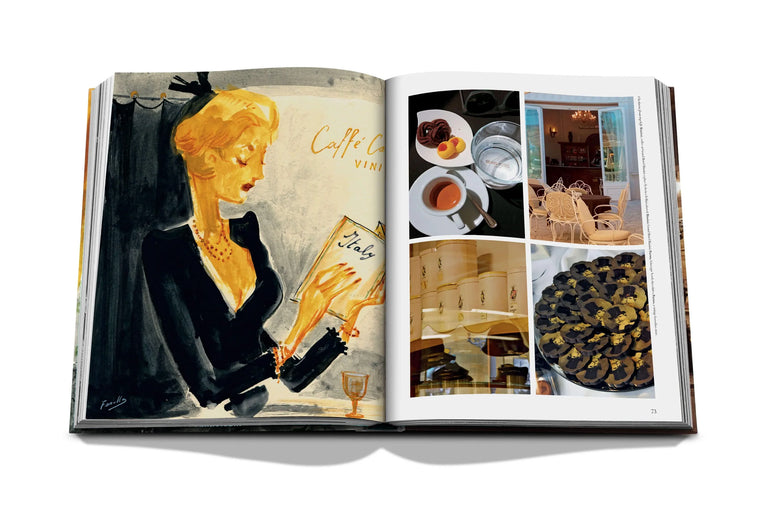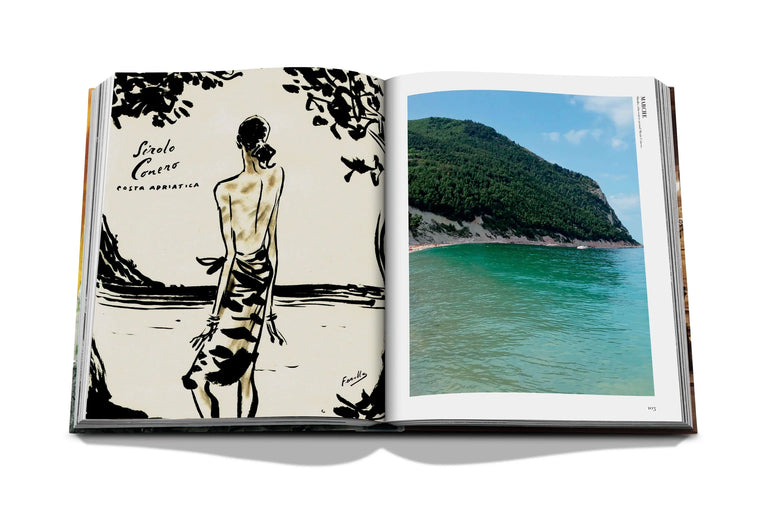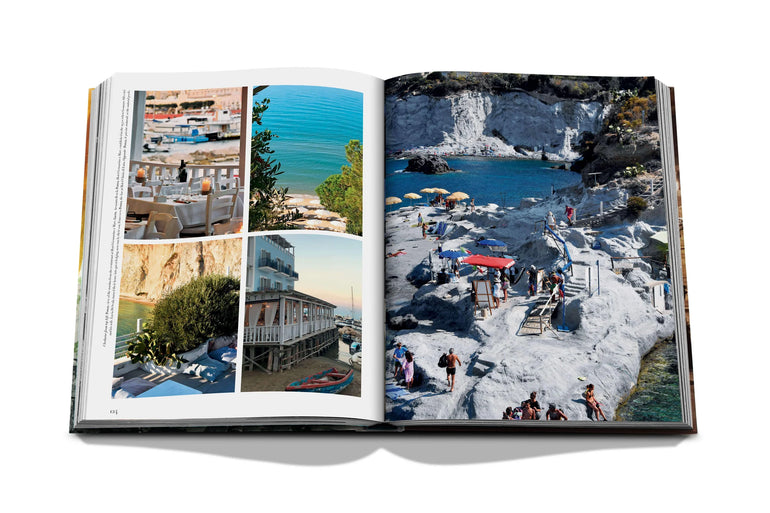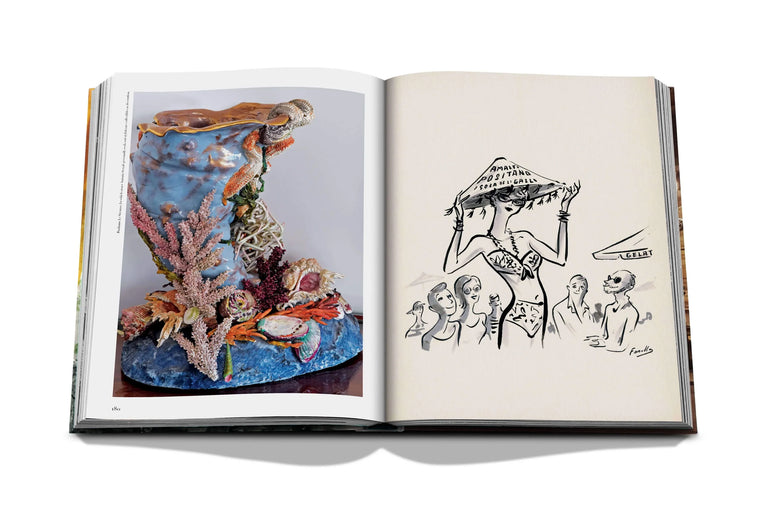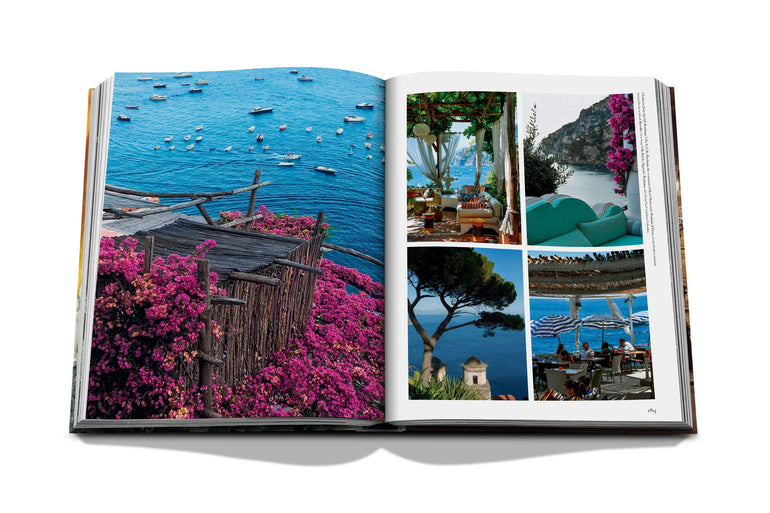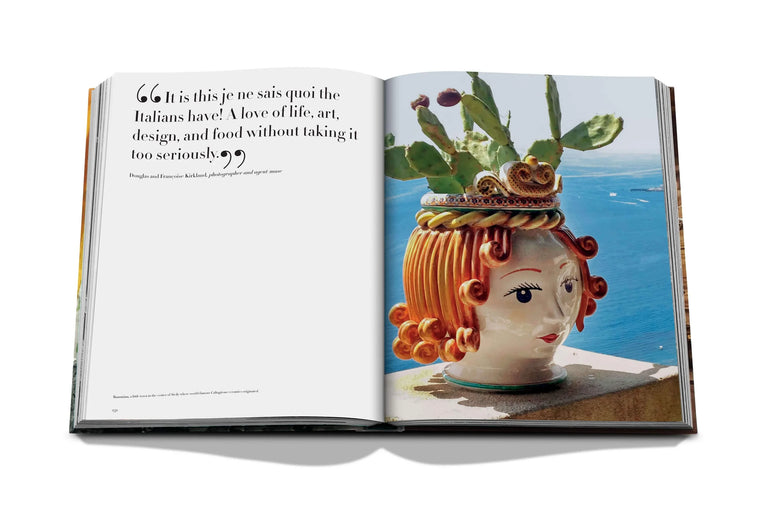 Description
Italy is a country synonymous with style and beauty in all aspects of life: the rich history of Rome, Renaissance art of Florence, graceful canals of Venice, high fashion of Milan, signature pasta alla bolognese of Bologna, colorful architecture of Portofino and winking blue waters of Capri and the Amalfi Coast, among many others. Italians themselves live effortlessly amid all this splendor, knowing instinctively just the type of outfit to throw on, design element to balance, or delectable ingredient to add.
Daria Reina and Andrea Ferolla, sensitive and often nostalgic lovers of their home country, take readers on a tour of an Italian's Italy, off the main roads traversed by tourists and onto hidden side streets or off the grid altogether, to corners lesser known but filled to bursting with the quintessential details that define timeless Italian style. See the Sassi cave dwellings etched into the mountainside of Matera; admire the red-orange walls characteristic of the Emilia-Romagna region; and examine the carved birds at Sorrento's Grand Hotel Ambasciatori, so lifelike they might fly off the page. Reina and Ferolla invite readers to discover the special moments and places that reveal an intimate portrait of one of the world's most treasured destinations, and Ferolla's classical illustrations add another level of personality to the journey.
264 pages
350 illustrations
English language
Released in July 2018
W 9.8 x L 12.99 x D 1.41 in

Hardcover
Andrea Ferolla and Daria Reina are a couple in life and in creativity. They have been working as creative directors, designers, and communication consultants in the luxury industry for more than twenty years. He draws; she takes pictures. He's an academic; she's a cool hunter. He is Italian; she is Franco-Italian. Together, they conceive, design, and create objects. With the help of their invaluable team, they give life to projects and events to share and convey in every possible way their sense of art, beauty, and style.

Seven years ago, they created Chez Dédé, a brand of exclusive accessory, fashion, home decor, and jewelry collections that stand alongside small éditions de charme and collaborations with worldwide luxury brands. Italian craftsmanship, a selection of exquisite materials, and a well-balanced blend of sprezzatura and esprit de finesse are the brand's distinctive trademarks. Daria and Andrea both personally curate the Chez Dédé Instagram profile, and just like this book, it is the expression of their compulsive love for an authentic Italian lifestyle—and the perfect way to discover their "Dedeist" vision.
Dimensions
Chair Height: 20"
Chair Width: 20" D: 22" H: 13"
Seat Height H: 19"
Arm Height H: 24.50"
Scheduled local pick-up can be coordinated via phone. Call us at a 512-451-5511
White Glove Delivery within Central Texas.
---
Payments
What methods of payment do you accept? 
Visa™, Mastercard™, American Express™, and Discover™ credit cards with a billing address in the United States
PayPal™
John-William Interiors Gift Cards
Does John-William Interiors charge sales tax?
John-William Interiors collect sales tax on all orders made within the U.S. 
Do you accept international billing addresses? 
No, we do not accept international billing addresses for credit cards. We only accept credit cards with U.S. billing addresses. 
John-William Interiors was unable to authorize my credit card. What should I do? 
Please email us at designer-austin@jwinteriors.com or call our showroom at 512-451-5511. Our business hours are Monday through Saturday, 10am - 6pm CST.
Shipping & Delivery
Where do you ship? 
Decor items are available to be shipped nationwide. All furniture is local pick-up only.
Does John-William Interiors have a white-glove delivery service? 
We only provide white-glove delivery through our JW Trade Program that is open to local interior designers. 
What are the guidelines for local pickup? 
Scheduled local pick-up can be coordinated via phone and we will do our best to accommodate your preferences. We can store at no additional charge for 60 days, but if you need special accommodations, please contact our team. 
I am not local and would like my items to be shipped to me. What should I do? 
Even though we do not offer nationwide shipping, we will be more than happy to help assist you with that shipping project. You will be responsible for hiring a 3rd party for shipping and we will be there to help guide them. John-William Interiors is not responsible for hiring a 3rd party and is not responsible for any damage that may occur during  the shipping process.
A DESIGN PARTNER YOU CAN TRUST
Our combination of service and product makes John-William Interiors unique and allows us the ability to provide high quality results to our clients.
Our staff is knowledgeable about every aspect of the selection process and can provide informed recommendations and solutions to almost any home furnishing need. Each has a minimum 20 years' experience and have seen many trends come and go.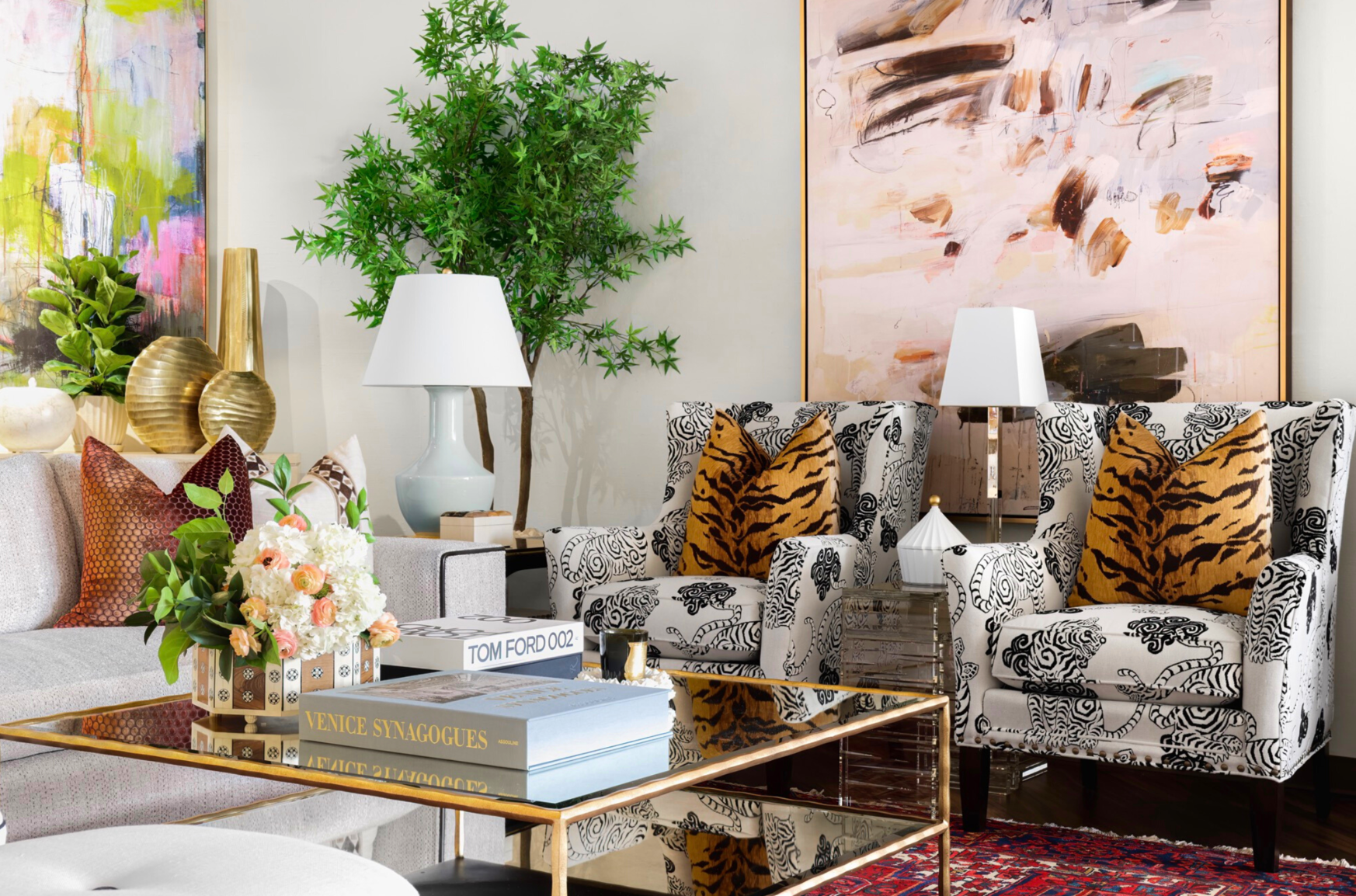 VIEW OUR DESIGN PORTFOLIO
At John-William Interiors, we believe in classic, everlasting designs; whether it be contemporary, traditional, or something in between. We help create a beautifully designed timeless space that our clients love coming home to each day. Our years of experience, sophisticated craftsmanship, exceptional quality, and designer pricing are just a few of the qualities that help create these elevated spaces.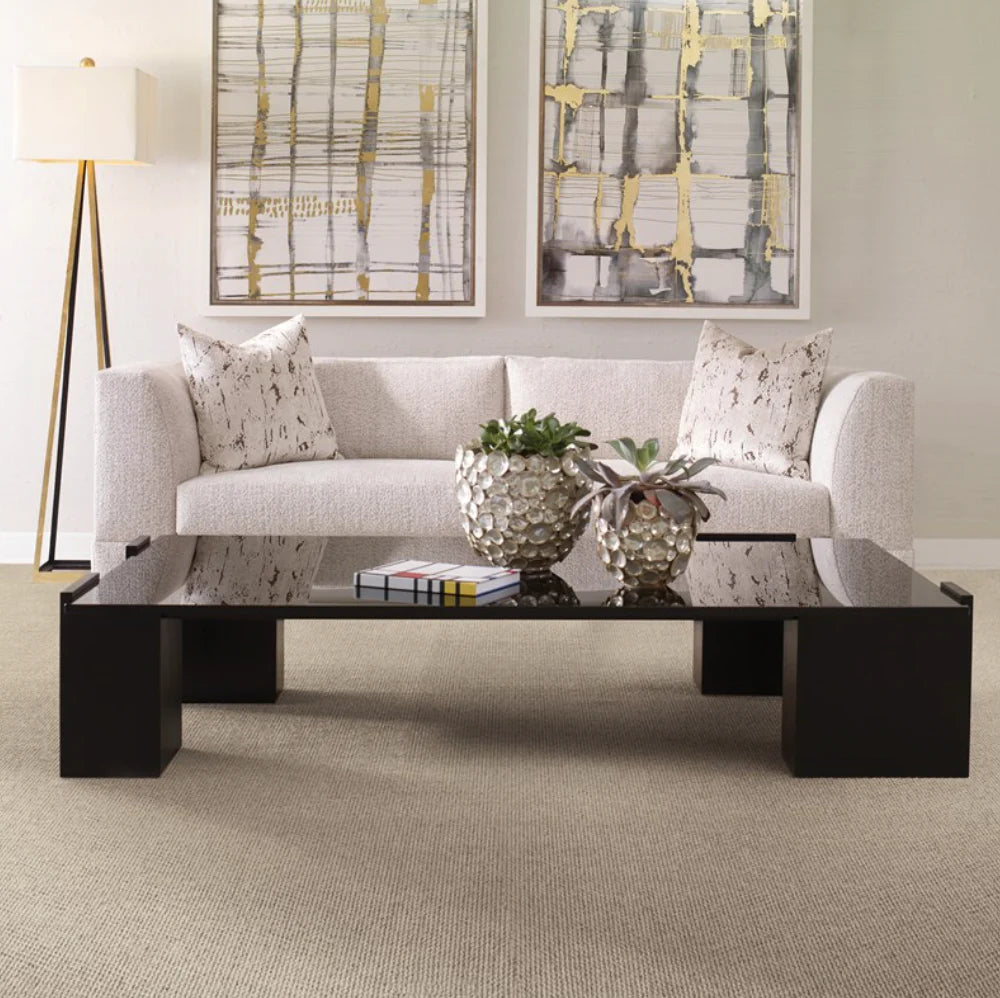 JW TRADE PROGRAM
If you are a designer in Austin, Texas, and the surrounding area, we invite you to apply to JW Trade — we treat your clients as our own and will work with you directly to best facilitate your vision for your client.