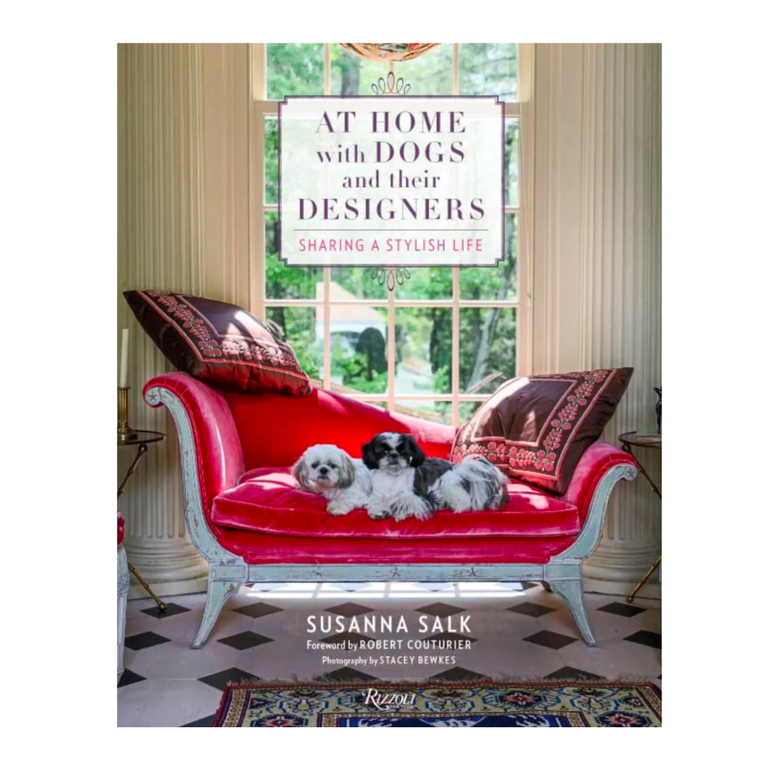 At Home with Dogs and Their Designers
Description
America's leading interior designers show readers how to live in the most stylish way with their adorable dogs, offering an array of inspirational tips for keeping both your home and dogs attractive and chic.

"Dogs can make your home feel more complete than the chicest carpet, curtain, or chintz ever could. Designers know this as surely as they choose between a solid and a stripe."—Susanna Salk

The most elegant, stylish, and well-appointed house is nothing but a shell without its inhabitants, including the canine kind. Just ask the 22 A-List interior designers who grace the pages of At Home with Dogs and Their Designers who love nothing more than letting their best pals sleep in bed with them, cuddle on the couch, and essentially rule the roost. No room is off limits, no piece of furniture banned, clothing is optional, but their accessories are just as chic as their surroundings. Accidents may happen on vintage rugs, antiques are sometimes mistaken for chew toys, and more than one pair of ruined designer shoes have befallen them, but none would consider living without their loyal and loving best friends among the things they love.

With individual chapters exploring each of the dogs' amazing lives as they romp through the stunning interiors and gardens they call home with their humans, this book is as much an inspirational design book, even if you don't live with pets, as it is a resource, packed with clever tips from the interior designers themselves on ways to live with dogs. Teddy, Alex Papachristidis' Yorkie, uses a miniature vintage chair to hop from the floor to the bed instead of doggie steps while Brooke Gianetti created a custom doggie gate made from antique wooden doors to keep Bebe, Sera, Frasier, and Sophie from getting into trouble while she is away from home. With 6 pups on the loose, Carolyne Roehm always orders extra yardage of fabric to make protective covers and quilts. Mary McDonald happily climbs on the oversized dog bed her 5 Pugs—Jack, Lulu, Boris, Eva, and Violet—share for daily "pug hugs" while Charlotte Moss' Cavalier King Charles Spaniels, Daisy and Buddy, lounge in a cabana out in the Hamptons on summer weekends. All of the featured pooches are interviewed, giving us insight into the luxury of their daily lives from their favorite places to sleep to their guilty pleasures.
Complete with a resource guide for your decorative needs as well as pet needs (including adoption and rescue organizations), At Home with Dogs and Their Designers opens the door—from coast to coast, townhouse to beach house—allowing us to peek in and embrace this love letter from these designers to their pets, who are most assuredly family members.

About the contributor(s):

Lifestyle author Susanna Salk has written many books, including Room for Children, Decorate Fearlessly, and Be Your Own Decorator, all published by Rizzoli. She also hosts (and co-produces) the At Home With video series featuring visits with leading tastemakers.

Interior designer and architect Robert Couturier is the author of Designing Paradises, also published by Rizzoli, and an ASPCA supporter.

Stacey Bewkes is the founder of Quintessence, a lifestyle blog and the co-producer of the At Home With video series.
Scheduled local pick-up can be coordinated via phone. Call us at a 512-451-5511
White Glove Delivery within Central Texas.
---
At Home with Dogs and Their Designers
Payments
What methods of payment do you accept? 
Visa™, Mastercard™, American Express™, and Discover™ credit cards with a billing address in the United States
PayPal™
John-William Interiors Gift Cards
Does John-William Interiors charge sales tax?
John-William Interiors collect sales tax on all orders made within the U.S. 
Do you accept international billing addresses? 
No, we do not accept international billing addresses for credit cards. We only accept credit cards with U.S. billing addresses. 
John-William Interiors was unable to authorize my credit card. What should I do? 
Please email us at designer-austin@jwinteriors.com or call our showroom at 512-451-5511. Our business hours are Monday through Saturday, 10am - 6pm CST.
Shipping & Delivery
Where do you ship? 
Decor items are available to be shipped nationwide. All furniture is local pick-up only.
Does John-William Interiors have a white-glove delivery service? 
We only provide white-glove delivery through our JW Trade Program that is open to local interior designers. 
What are the guidelines for local pickup? 
Scheduled local pick-up can be coordinated via phone and we will do our best to accommodate your preferences. We can store at no additional charge for 60 days, but if you need special accommodations, please contact our team. 
I am not local and would like my items to be shipped to me. What should I do? 
Even though we do not offer nationwide shipping, we will be more than happy to help assist you with that shipping project. You will be responsible for hiring a 3rd party for shipping and we will be there to help guide them. John-William Interiors is not responsible for hiring a 3rd party and is not responsible for any damage that may occur during  the shipping process.
A DESIGN PARTNER YOU CAN TRUST
Our combination of service and product makes John-William Interiors unique and allows us the ability to provide high quality results to our clients.
Our staff is knowledgeable about every aspect of the selection process and can provide informed recommendations and solutions to almost any home furnishing need. Each has a minimum 20 years' experience and have seen many trends come and go.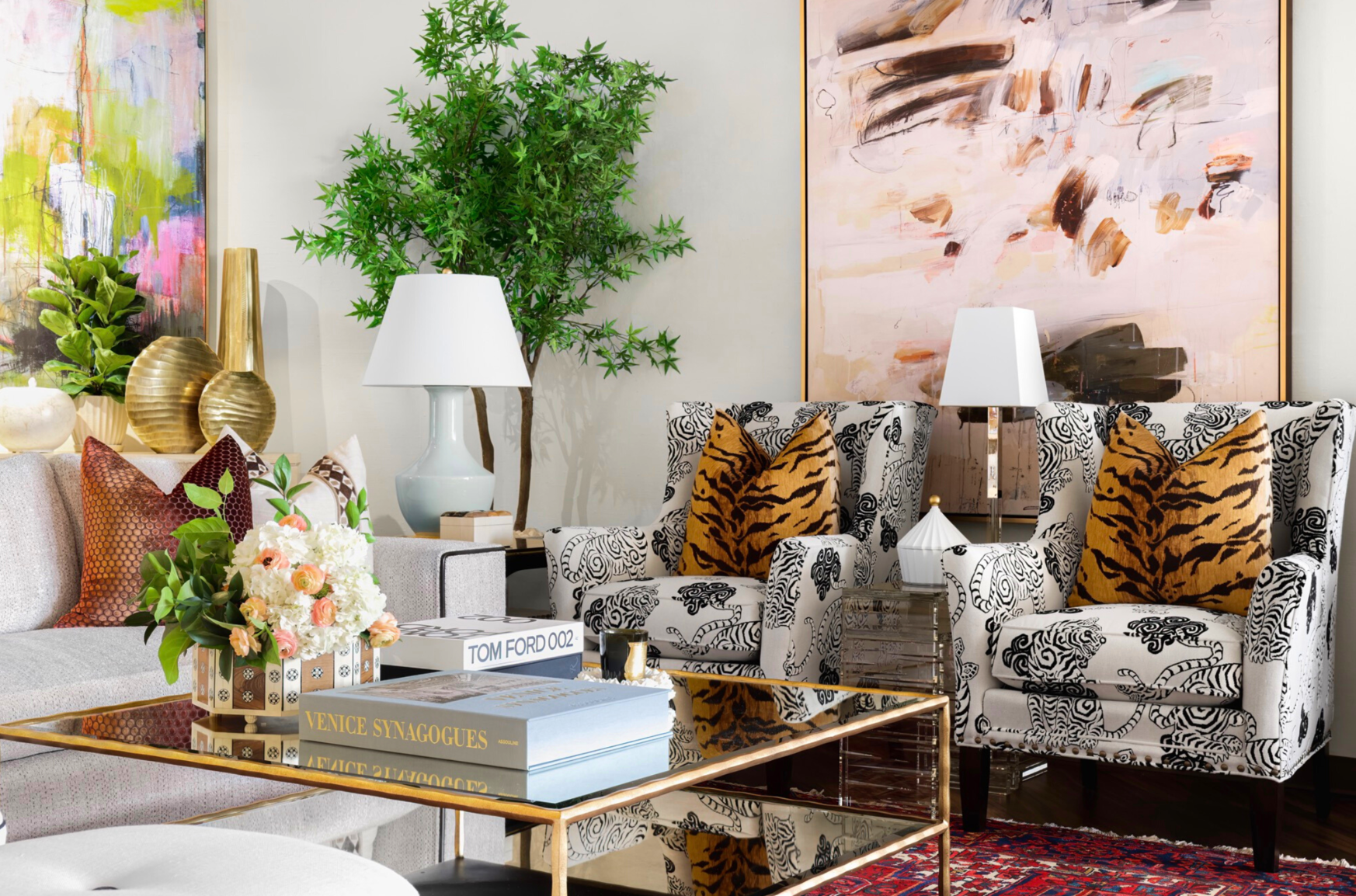 VIEW OUR DESIGN PORTFOLIO
At John-William Interiors, we believe in classic, everlasting designs; whether it be contemporary, traditional, or something in between. We help create a beautifully designed timeless space that our clients love coming home to each day. Our years of experience, sophisticated craftsmanship, exceptional quality, and designer pricing are just a few of the qualities that help create these elevated spaces.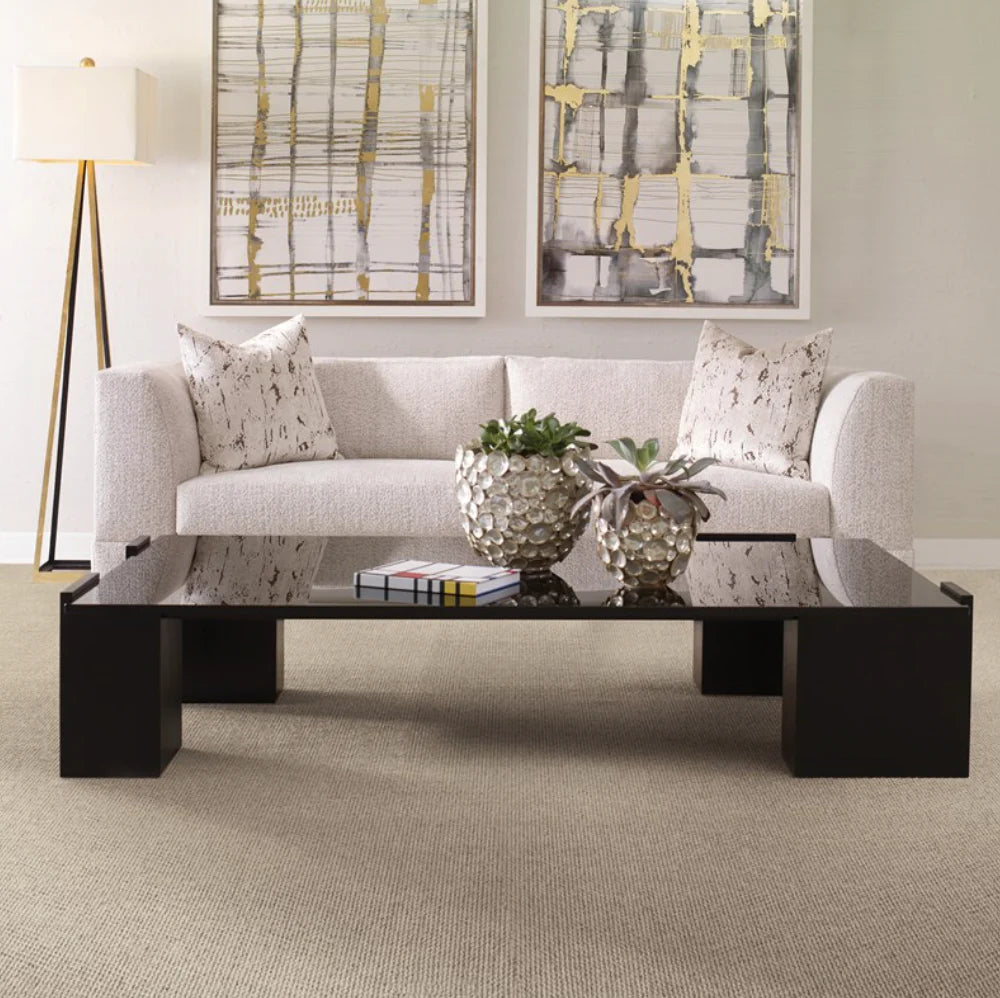 JW TRADE PROGRAM
If you are a designer in Austin, Texas, and the surrounding area, we invite you to apply to JW Trade — we treat your clients as our own and will work with you directly to best facilitate your vision for your client.