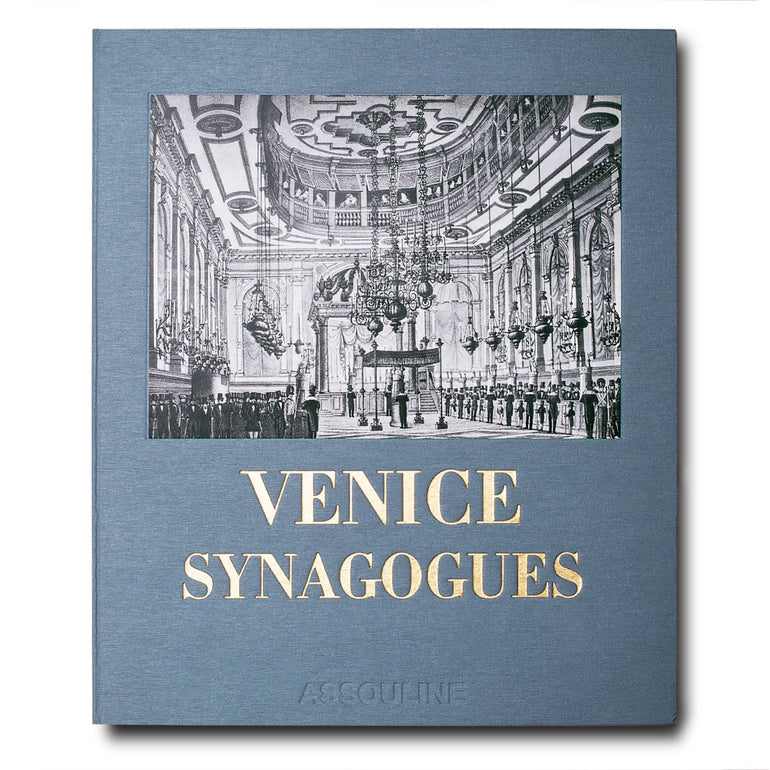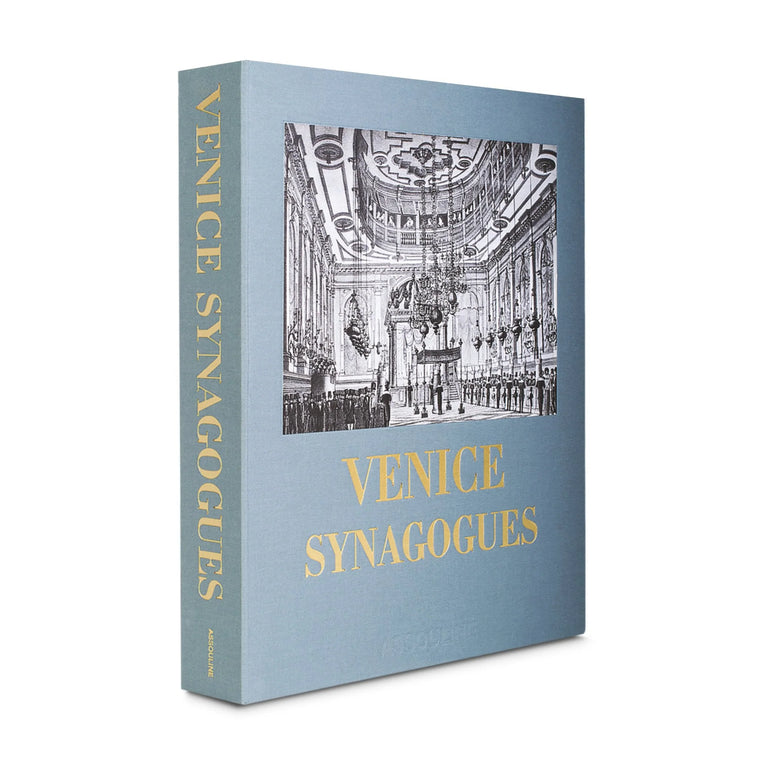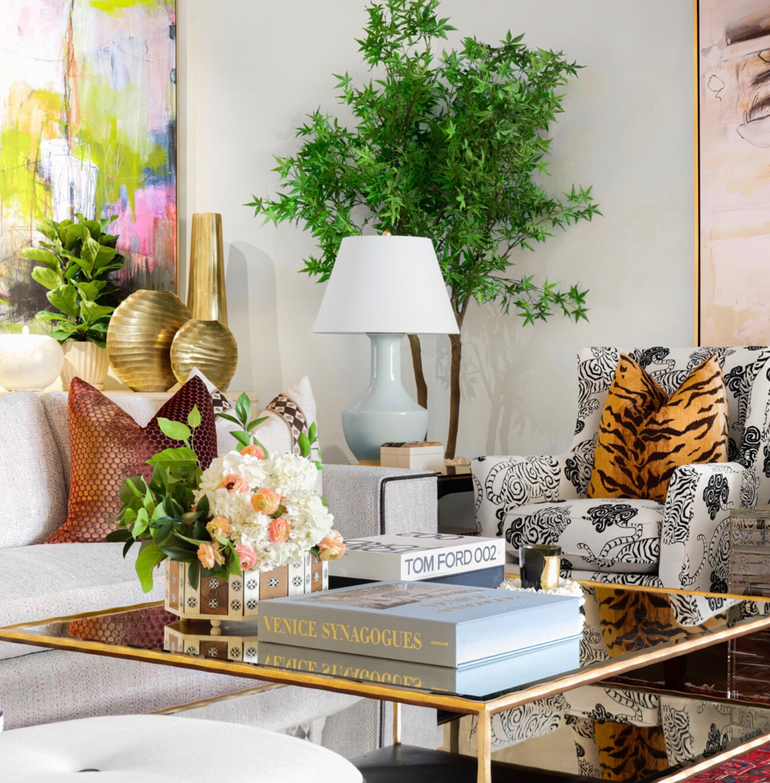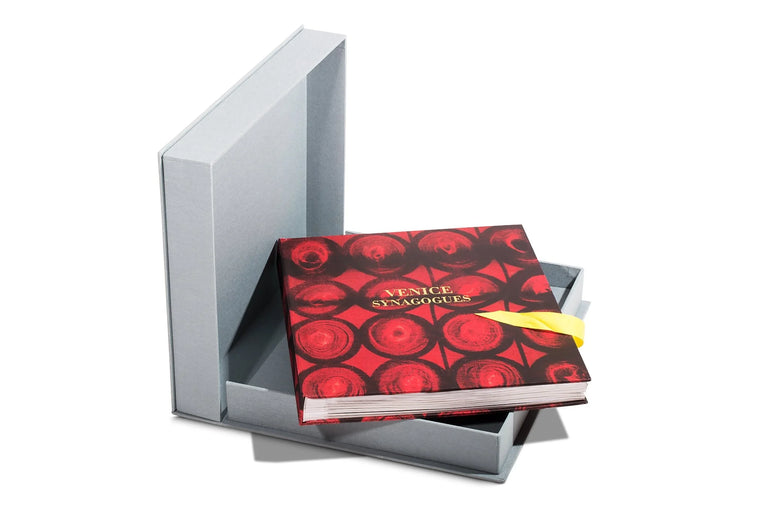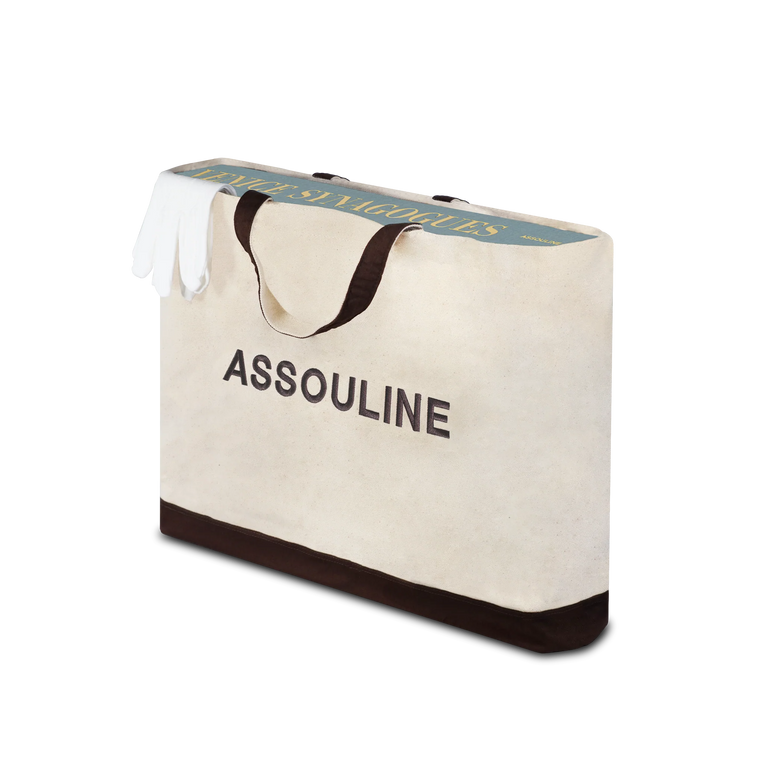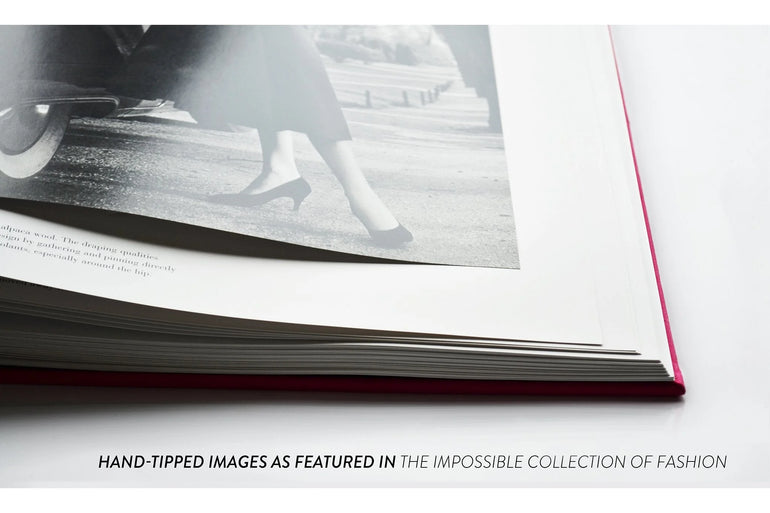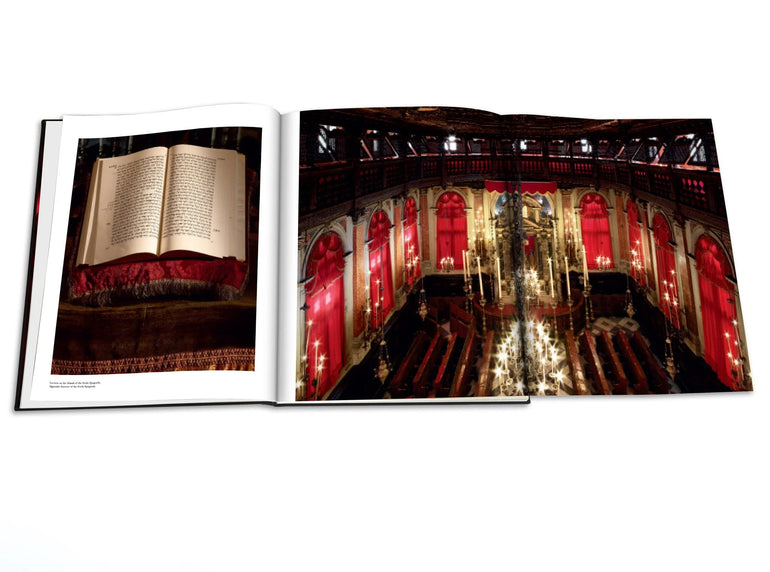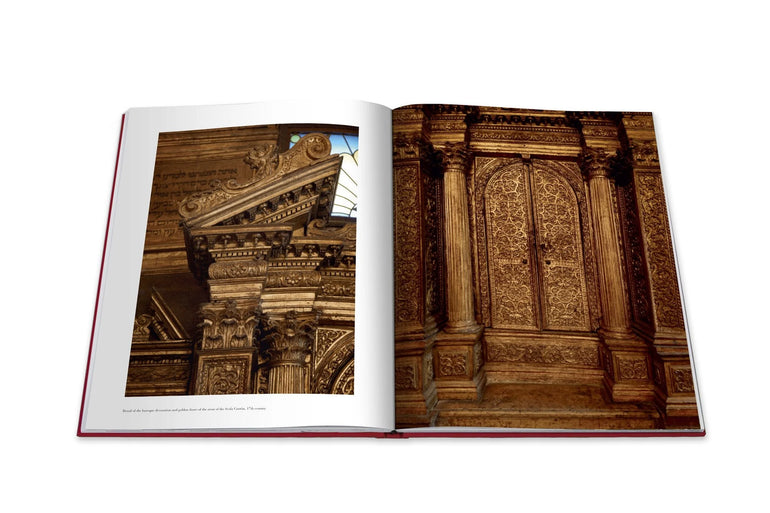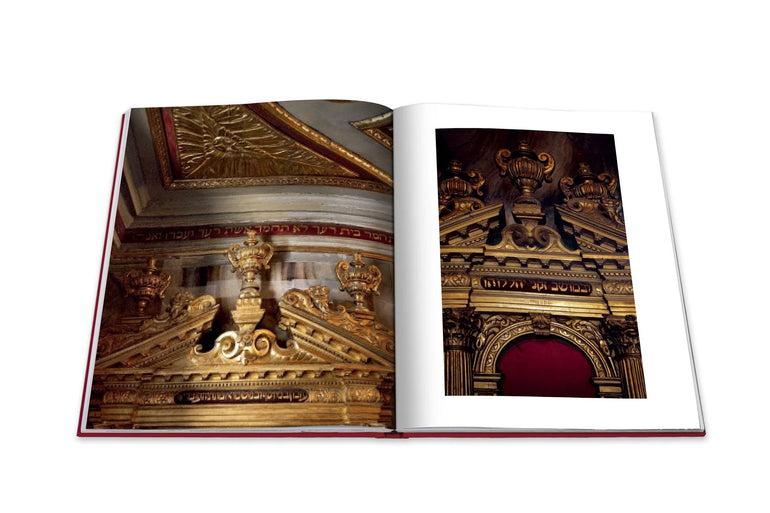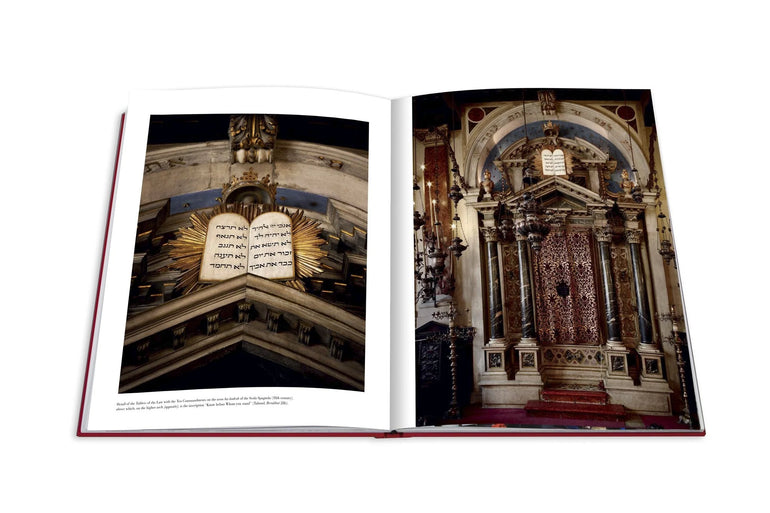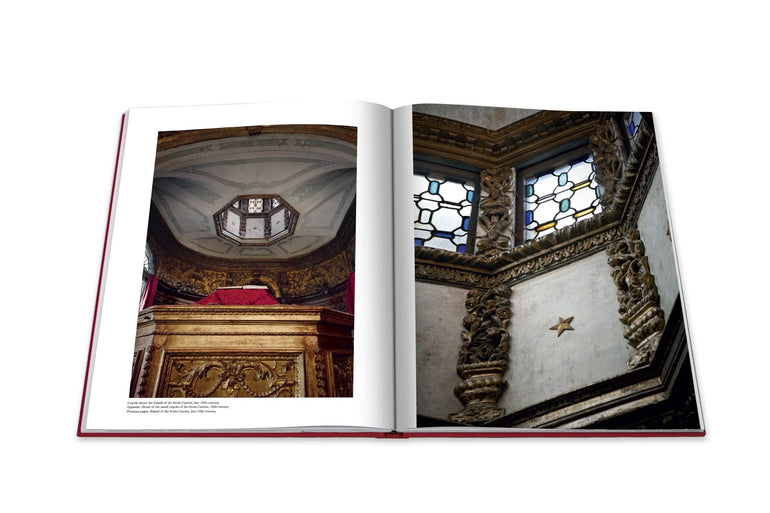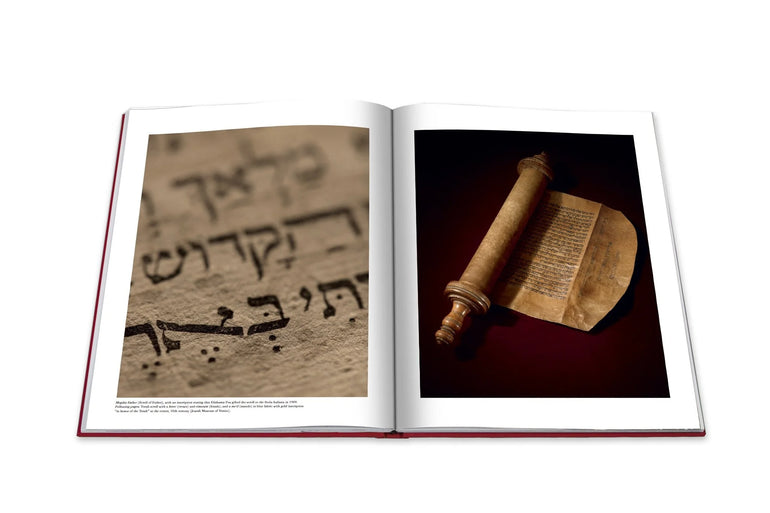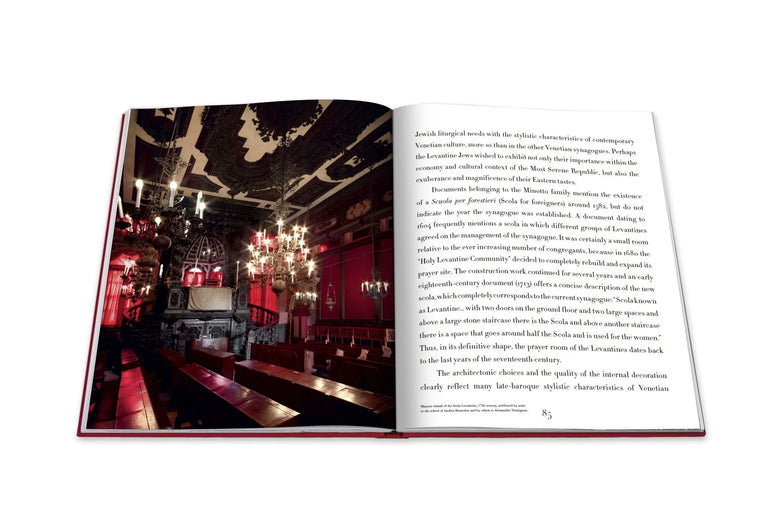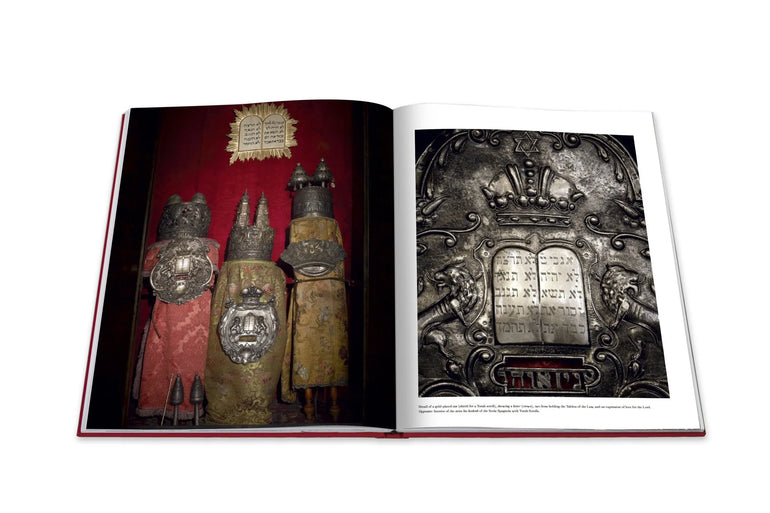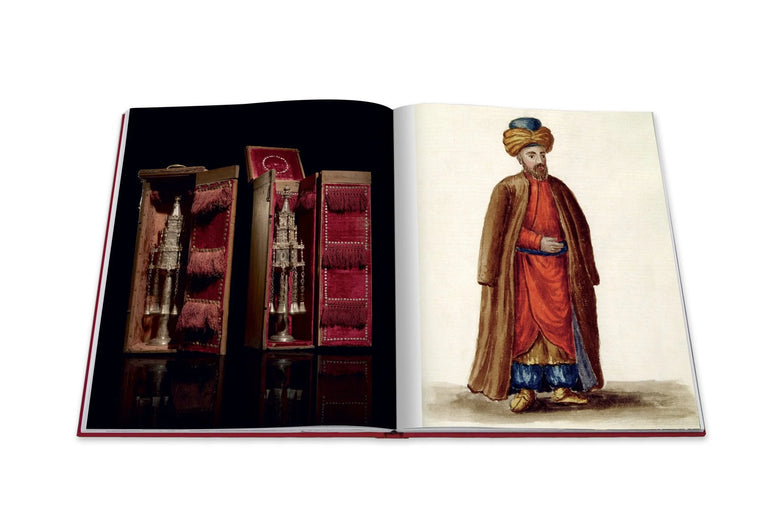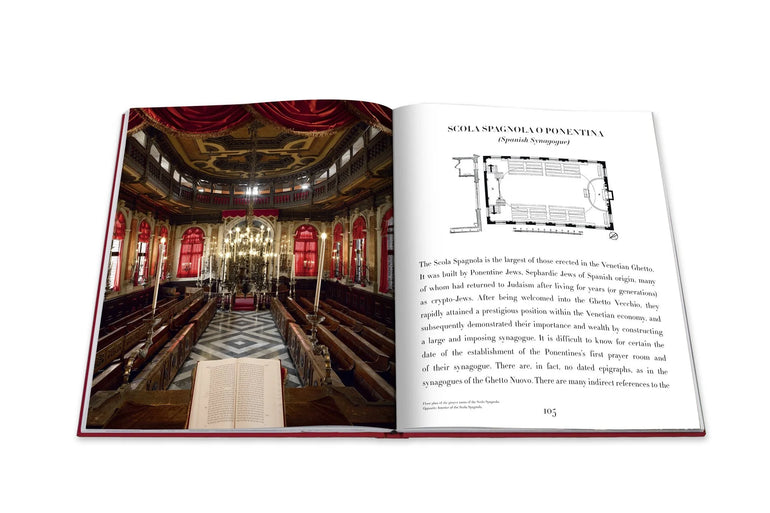 Venice Synagogues: The Impossible Collection
Description
Commemorating the 500th anniversary of the founding of the Venice Ghetto, this magnificent hand-bound Ultimate Collection volume introduces readers to the beauty and historical and spiritual significance of the five principal synagogues in Venice, the most important markers of Jewish faith and culture in the Most Serene Republic. Behind the walls of the Ghetto, Venetian Jews expressed strong ties to the traditions of their forefathers in constructing these beautiful places of worship. The architecture, furnishings, and decorations blended the memory of their different countries of origin with traditions of Venetian artistic culture, bequeathing the City on the Lagoon enduring monuments of unparalleled eminence that remain sites of reverence and admiration.
144 pages
100 illustrations
English language
Released in March 2016
W 15.15 x L 18.66 x D 2.95 in
Hand-bound limited edition in a silk clamshell case
ISBN: 9781614280521
18.0 lb
Umberto Fortis, former professor of Jewish-Italian literature at the Union of Italian Jewish Communities (UCEI), University of Rome, and curator of the Jewish Museum of Venice, has published prolifically in the field of Jewish studies, including La parlata del ghetto di Venezia e le parlate giudeo-italiane (Florence, 2006) and La vita quotidiana nel Ghetto: Storia e società nella rappresentazione letteraria (Leghorn, 2012). He has also edited L'antisemitismo antico (Turin, 2004) and L'antisemitismo moderno e contemporaneo (Turin, 2004), among many others. 
Over the last fifteen years, Laziz Hamani has produced work for the world's most prestigious luxury names. Although his talent for lighting and studio techniques has been acknowledged, he still appreciates—and finds it necessary—to work on location in a more spontaneous style. He has published over thirty books on lifestyle, artistic, and luxury themes, including more than twenty Assouline titles, as well as producing several exhibitions on his personal work.
Assouline's Ultimate Collection is an homage to the art of luxury bookmaking. Hand-bound using traditional techniques, with color plates hand-tipped on art-quality paper, each page of this limited-edition series bears the unique imprint of the artisan. Treating a range of topics from jewelry and fashion, fine art and the 'Impossible Collections,' the Ultimate Collection curates culture from around the world and across the ages. Nestled in linen clamshell presentation cases, these books attract collectors, lovers of the printed page, and those who devour the culture of our time. Signaling a new level of sophistication for true connoisseurs, these unique books are works of art in their own right.
Scheduled local pick-up can be coordinated via phone. Call us at a 512-451-5511
White Glove Delivery within Central Texas.
---
Venice Synagogues: The Impossible Collection
Payments
What methods of payment do you accept? 
Visa™, Mastercard™, American Express™, and Discover™ credit cards with a billing address in the United States
PayPal™
John-William Interiors Gift Cards
Does John-William Interiors charge sales tax?
John-William Interiors collect sales tax on all orders made within the U.S. 
Do you accept international billing addresses? 
No, we do not accept international billing addresses for credit cards. We only accept credit cards with U.S. billing addresses. 
John-William Interiors was unable to authorize my credit card. What should I do? 
Please email us at designer-austin@jwinteriors.com or call our showroom at 512-451-5511. Our business hours are Monday through Saturday, 10am - 6pm CST.
Shipping & Delivery
Where do you ship? 
Decor items are available to be shipped nationwide. All furniture is local pick-up only.
Does John-William Interiors have a white-glove delivery service? 
We only provide white-glove delivery through our JW Trade Program that is open to local interior designers. 
What are the guidelines for local pickup? 
Scheduled local pick-up can be coordinated via phone and we will do our best to accommodate your preferences. We can store at no additional charge for 60 days, but if you need special accommodations, please contact our team. 
I am not local and would like my items to be shipped to me. What should I do? 
Even though we do not offer nationwide shipping, we will be more than happy to help assist you with that shipping project. You will be responsible for hiring a 3rd party for shipping and we will be there to help guide them. John-William Interiors is not responsible for hiring a 3rd party and is not responsible for any damage that may occur during  the shipping process.
A DESIGN PARTNER YOU CAN TRUST
Our combination of service and product makes John-William Interiors unique and allows us the ability to provide high quality results to our clients.
Our staff is knowledgeable about every aspect of the selection process and can provide informed recommendations and solutions to almost any home furnishing need. Each has a minimum 20 years' experience and have seen many trends come and go.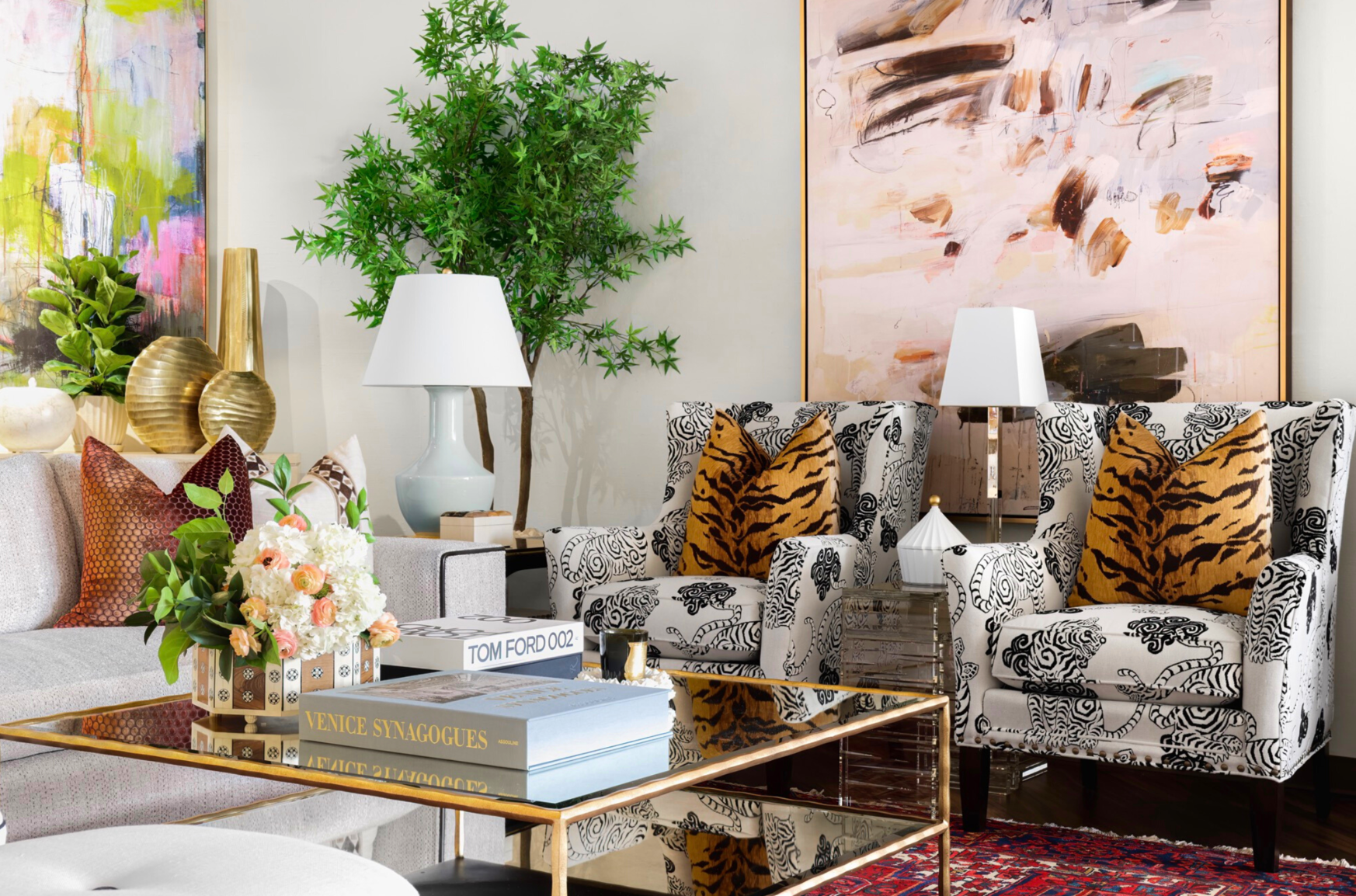 VIEW OUR DESIGN PORTFOLIO
At John-William Interiors, we believe in classic, everlasting designs; whether it be contemporary, traditional, or something in between. We help create a beautifully designed timeless space that our clients love coming home to each day. Our years of experience, sophisticated craftsmanship, exceptional quality, and designer pricing are just a few of the qualities that help create these elevated spaces.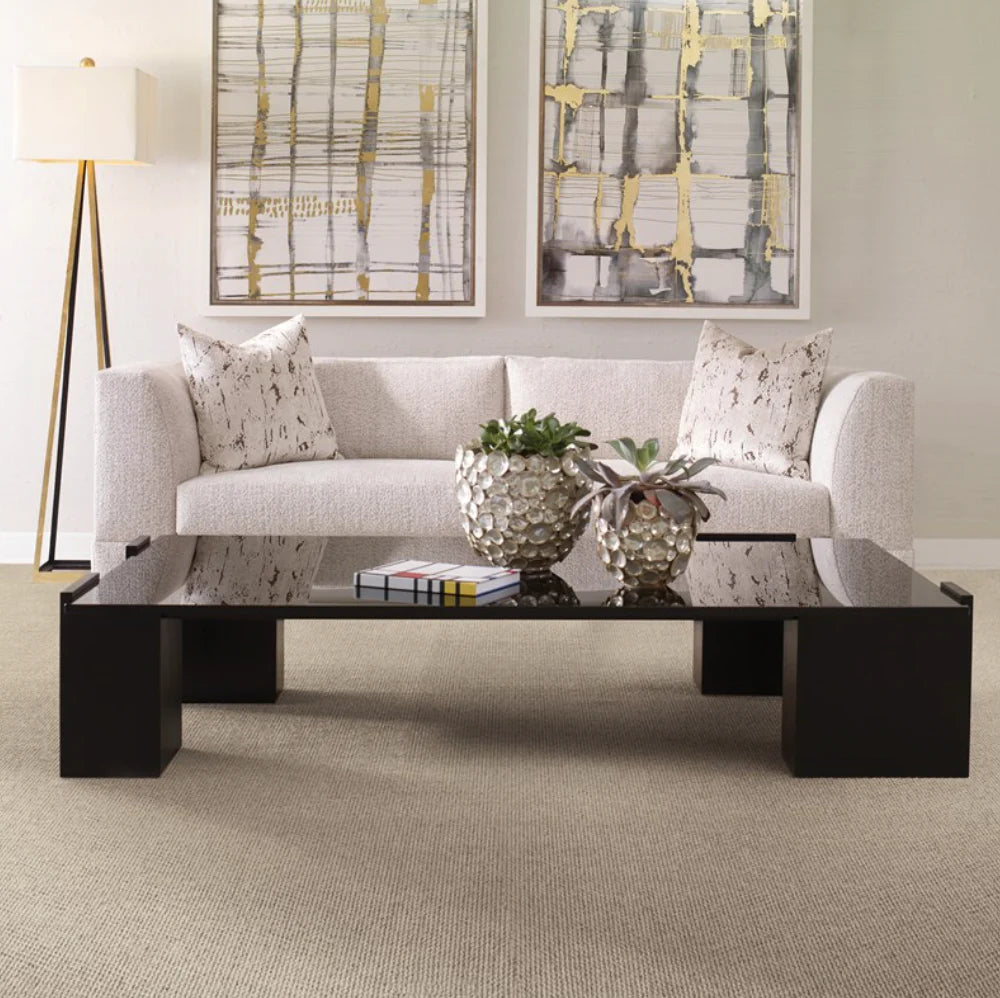 JW TRADE PROGRAM
If you are a designer in Austin, Texas, and the surrounding area, we invite you to apply to JW Trade — we treat your clients as our own and will work with you directly to best facilitate your vision for your client.