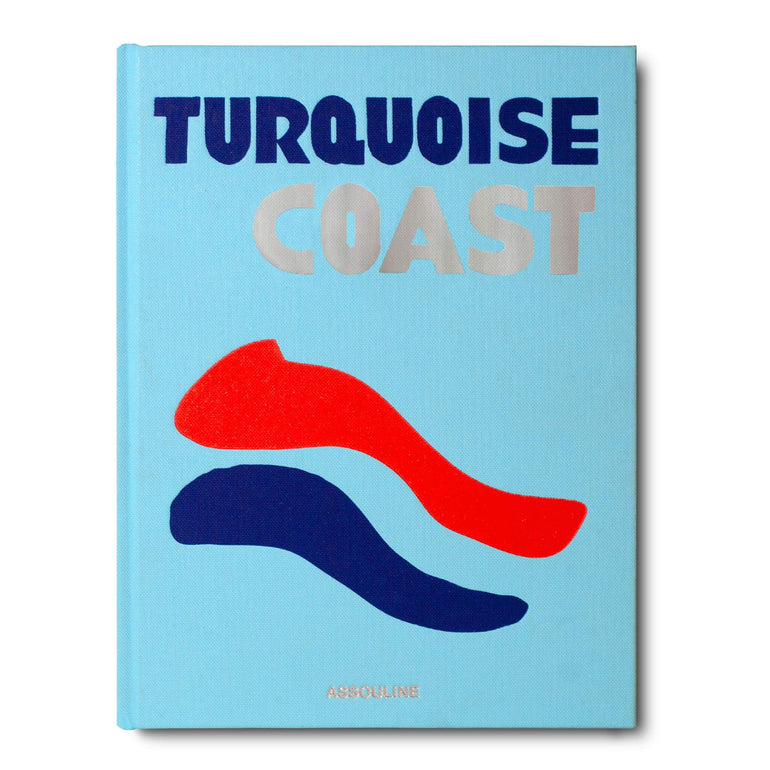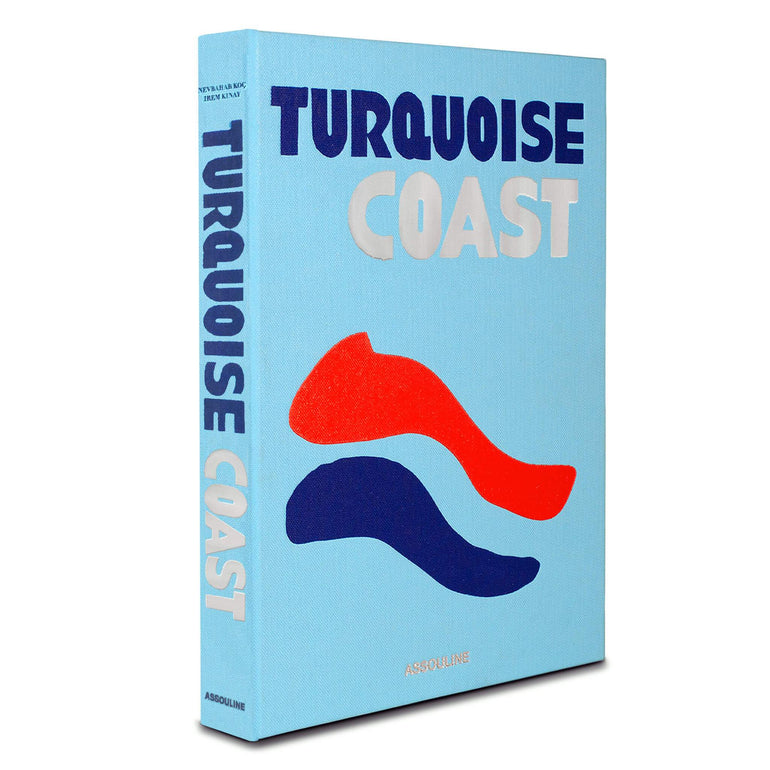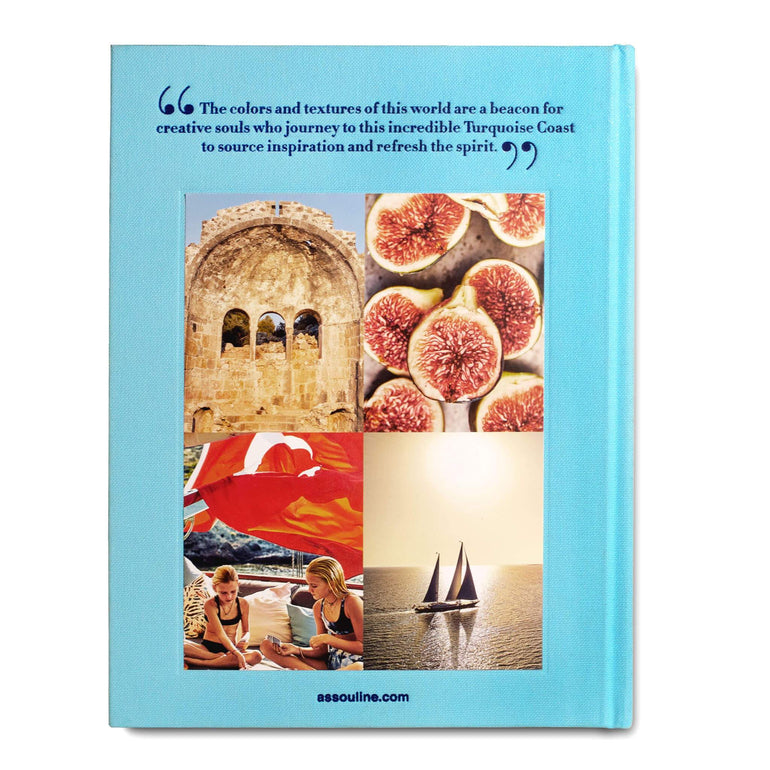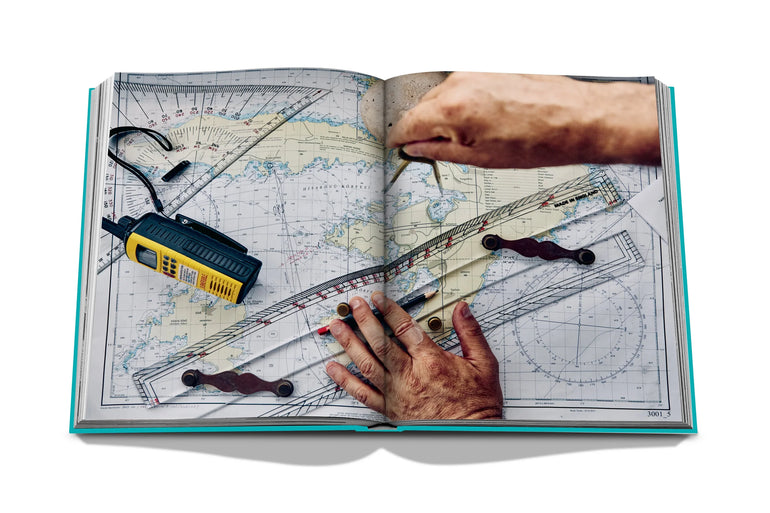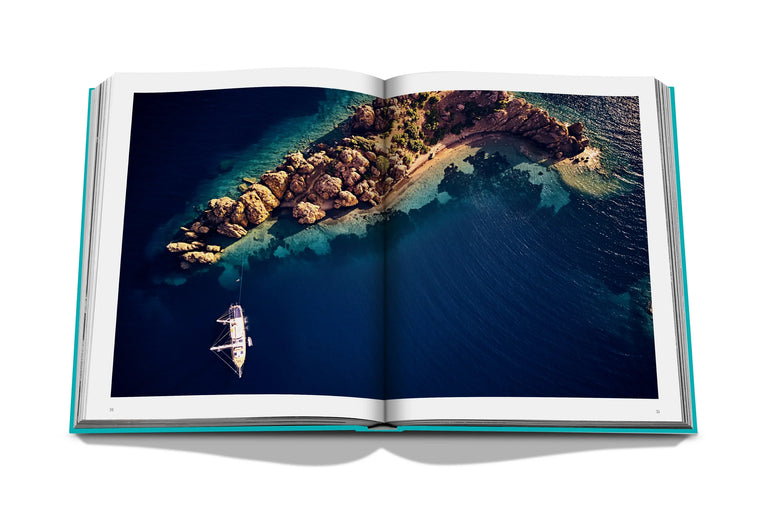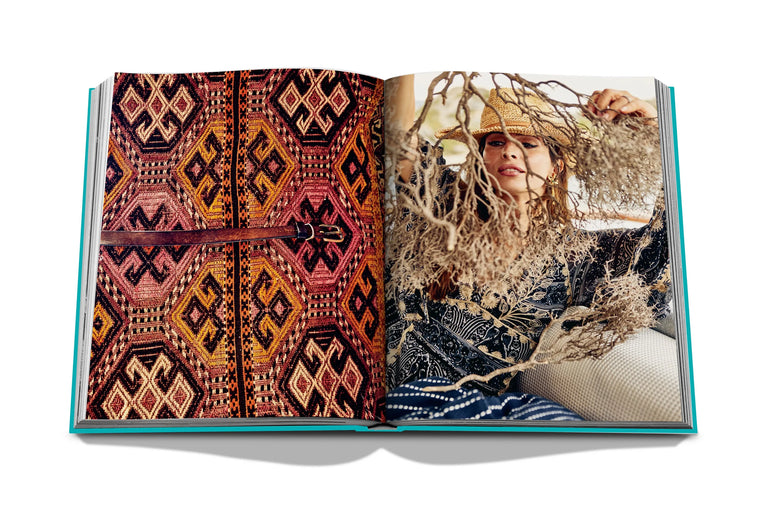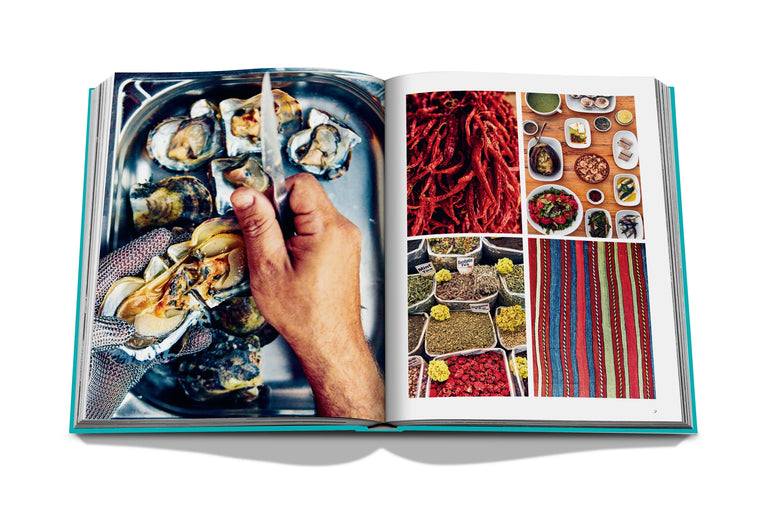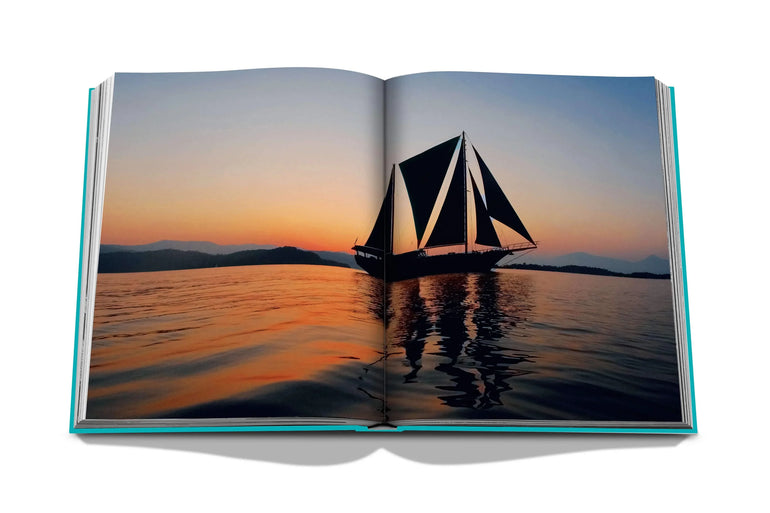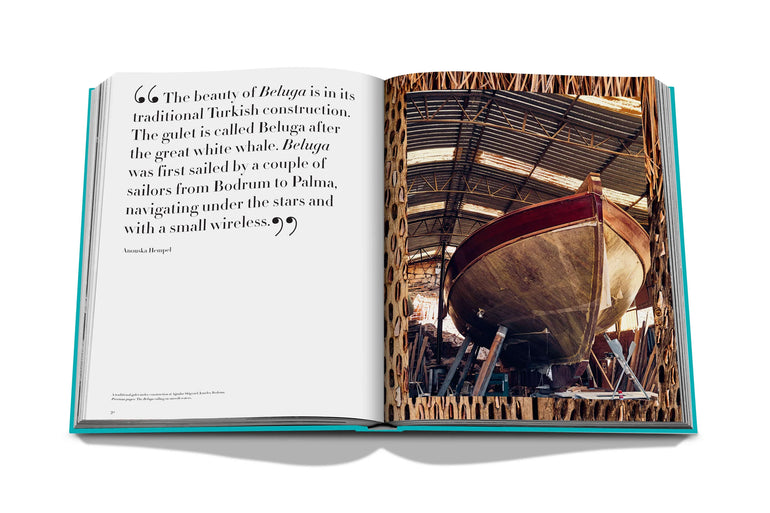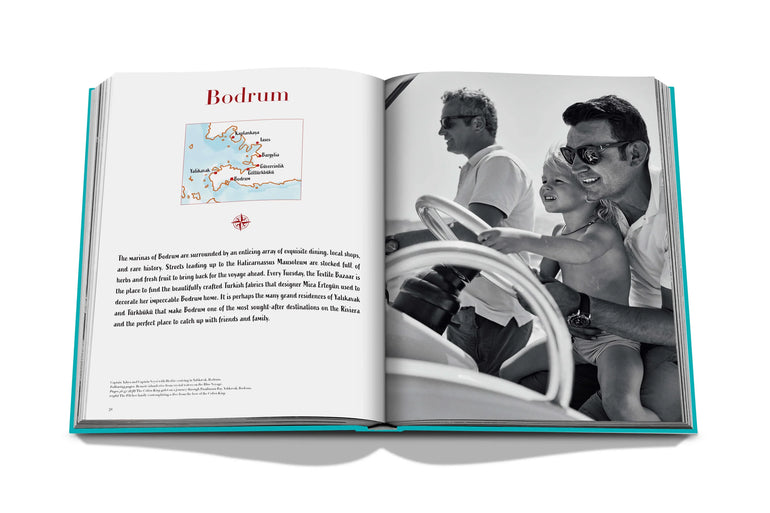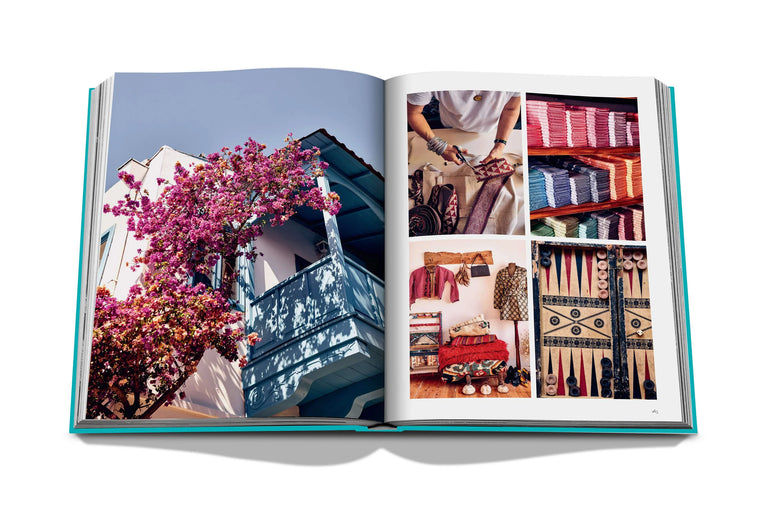 Description
The Turkish Riviera, known as the Turquoise Coast, is home to stunning mountain scenery, rich myths, and folklore, and more than six hundred miles of impeccable shoreline along the warm Aegean and Mediterranean seas. Featuring two of the Seven Wonders of the Ancient World, the ruins of the Mausoleum of Maussollos and the Temple of Artemis, this stretch of coast is a destination apart, so much so that Mark Antony was said to have chosen it as the most spectacular wedding gift for Cleopatra. Through the lens of Oliver Pilcher, this blue voyage beckons readers with wanderlust to set sail and enjoy the dazzling sapphire shades of the coast's dreamy yacht life. Anecdotes from lovers of the region include Mica Ertegun, Tommy Hilfiger, Chiara Ferragni, and Mert Alas, who spent summers boating on these storied waters.
288 pages
345 illustrations
English language
Released in May 2019
W 9.76 x L 12.99 x D 1.34 in
Linen Hardcover
Nevbahar Koç was born and raised on the Bosphorus, Istanbul. She lived in Los Angeles for many years and graduated from Loyola Marymount University with a degree in fine arts. It was the love for her magical city that inspired her first book with Assouline, Bosphorus Private. Now in her second collaboration, once again she shares her passion for her country as well as for art, design, and photography through a journey along the Turkish Coast.
Irem Kınay has collaborated on several books with Assouline, including The Grand Bazaar Istanbul, The Light of Istanbul, Sultans, Ottoman Chic and Bosphorus Private. Her passions for the arts and for books inspired her to launch the first Assouline boutique in Istanbul, which has become a celebrated destination for a wide range of titles as well as for specially selected accessories for sophisticated libraries.
Oliver Pilcher has been a contributing photographer at Condé Nast Traveler for over ten years. Born in Scotland, Mr. Pilcher studied sculpture at the Edinburgh College of Art before embarking on a photographic career in New York City. His captivating images have enabled him to shoot for some of the world's finest brands and have led him on endless incredible journeys. Oliver currently divides his time between New York and Costa Rica with his wife, Abigail and their four children, Andalucia, Bianca, Constantina, and Herbie Pilcher.
Dimensions
Chair Height: 20"
Chair Width: 20" D: 22" H: 13"
Seat Height H: 19"
Arm Height H: 24.50"
Scheduled local pick-up can be coordinated via phone. Call us at a 512-451-5511
White Glove Delivery within Central Texas.
---
Payments
What methods of payment do you accept? 
Visa™, Mastercard™, American Express™, and Discover™ credit cards with a billing address in the United States
PayPal™
John-William Interiors Gift Cards
Does John-William Interiors charge sales tax?
John-William Interiors collect sales tax on all orders made within the U.S. 
Do you accept international billing addresses? 
No, we do not accept international billing addresses for credit cards. We only accept credit cards with U.S. billing addresses. 
John-William Interiors was unable to authorize my credit card. What should I do? 
Please email us at designer-austin@jwinteriors.com or call our showroom at 512-451-5511. Our business hours are Monday through Saturday, 10am - 6pm CST.
Shipping & Delivery
Where do you ship? 
Decor items are available to be shipped nationwide. All furniture is local pick-up only.
Does John-William Interiors have a white-glove delivery service? 
We only provide white-glove delivery through our JW Trade Program that is open to local interior designers. 
What are the guidelines for local pickup? 
Scheduled local pick-up can be coordinated via phone and we will do our best to accommodate your preferences. We can store at no additional charge for 60 days, but if you need special accommodations, please contact our team. 
I am not local and would like my items to be shipped to me. What should I do? 
Even though we do not offer nationwide shipping, we will be more than happy to help assist you with that shipping project. You will be responsible for hiring a 3rd party for shipping and we will be there to help guide them. John-William Interiors is not responsible for hiring a 3rd party and is not responsible for any damage that may occur during  the shipping process.
A DESIGN PARTNER YOU CAN TRUST
Our combination of service and product makes John-William Interiors unique and allows us the ability to provide high quality results to our clients.
Our staff is knowledgeable about every aspect of the selection process and can provide informed recommendations and solutions to almost any home furnishing need. Each has a minimum 20 years' experience and have seen many trends come and go.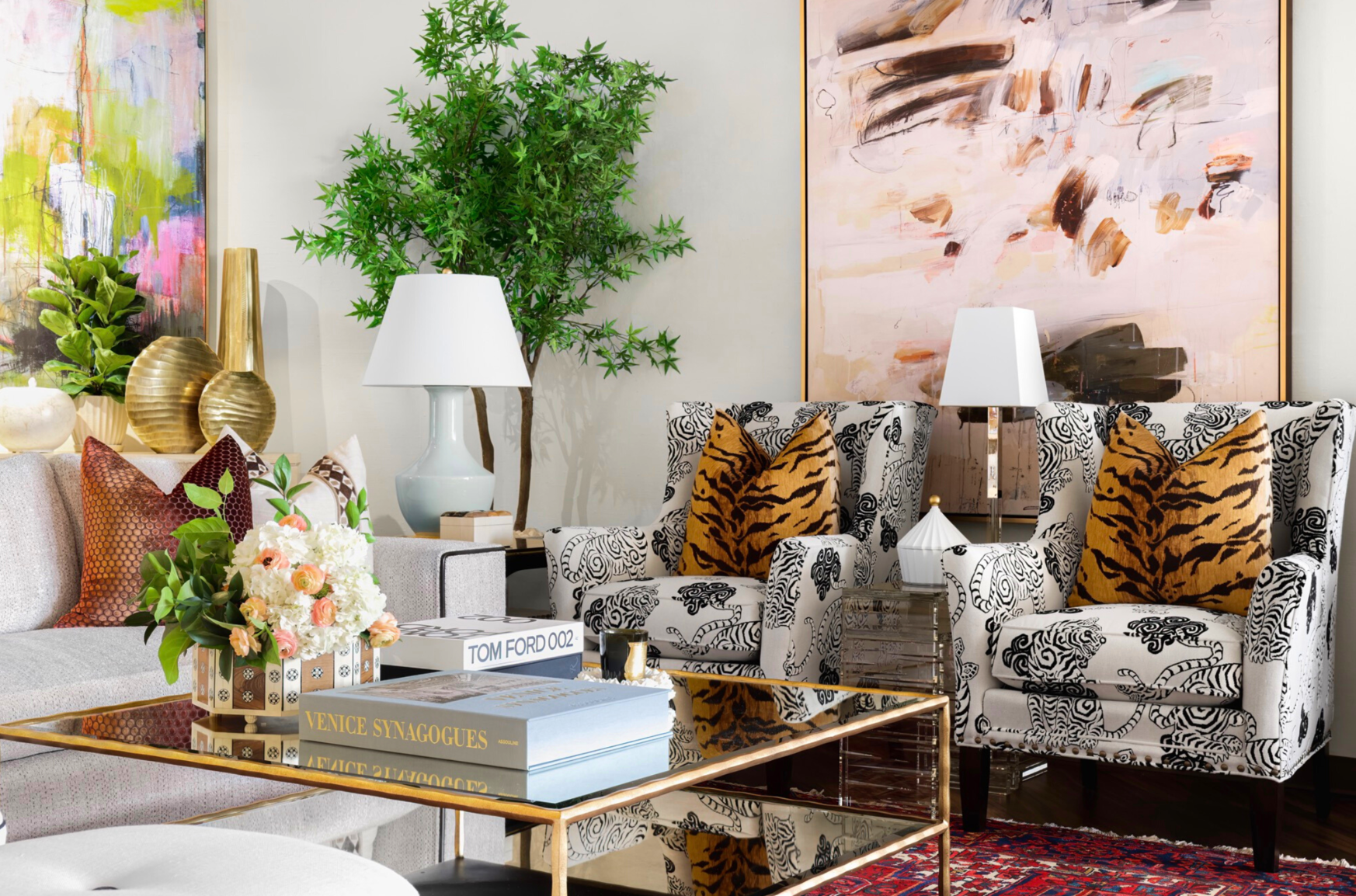 VIEW OUR DESIGN PORTFOLIO
At John-William Interiors, we believe in classic, everlasting designs; whether it be contemporary, traditional, or something in between. We help create a beautifully designed timeless space that our clients love coming home to each day. Our years of experience, sophisticated craftsmanship, exceptional quality, and designer pricing are just a few of the qualities that help create these elevated spaces.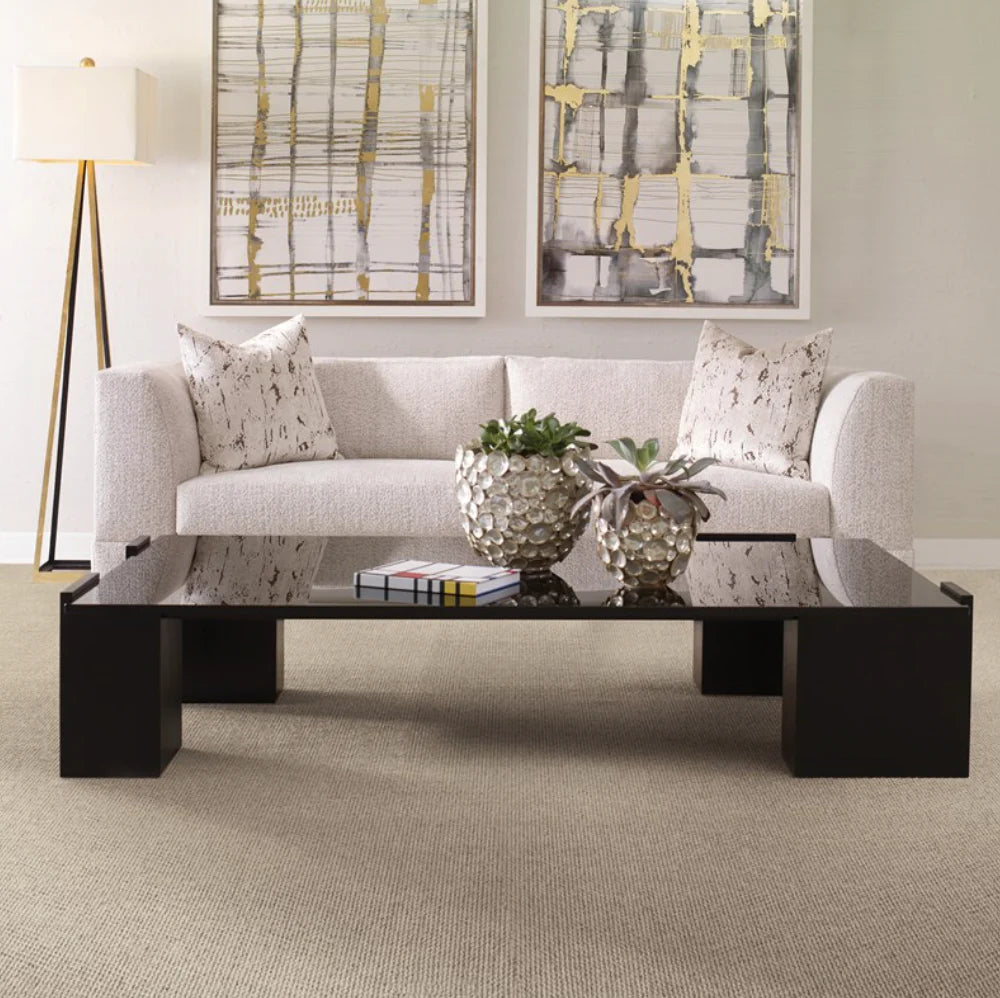 JW TRADE PROGRAM
If you are a designer in Austin, Texas, and the surrounding area, we invite you to apply to JW Trade — we treat your clients as our own and will work with you directly to best facilitate your vision for your client.