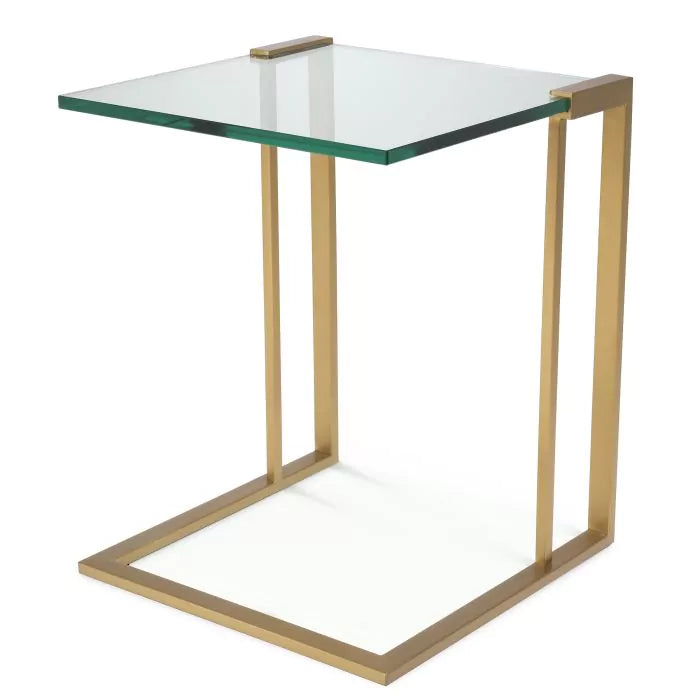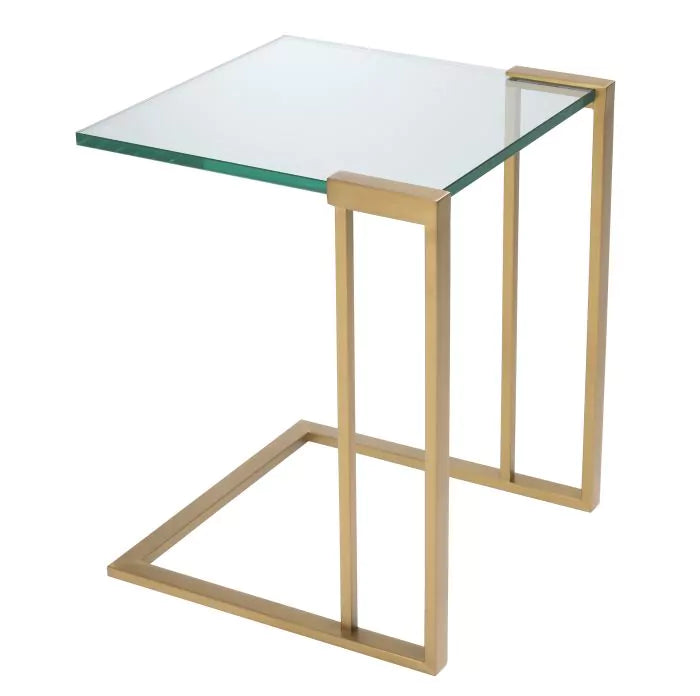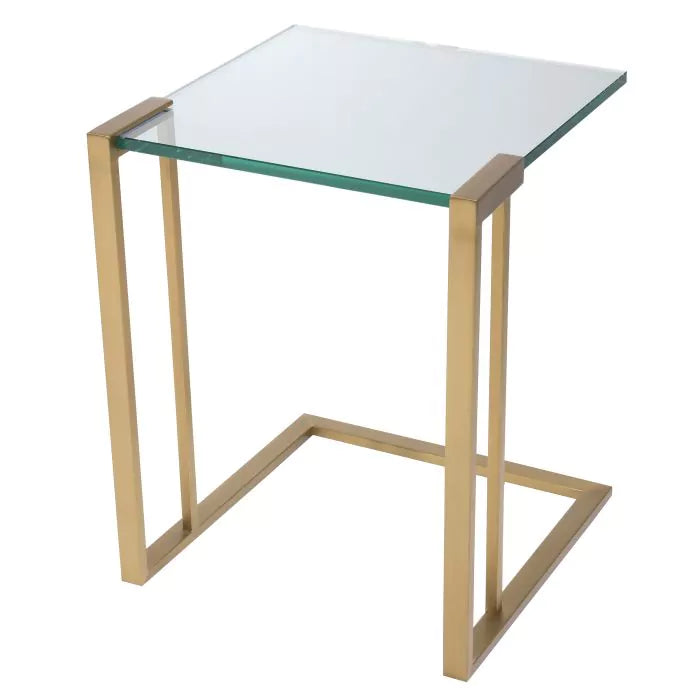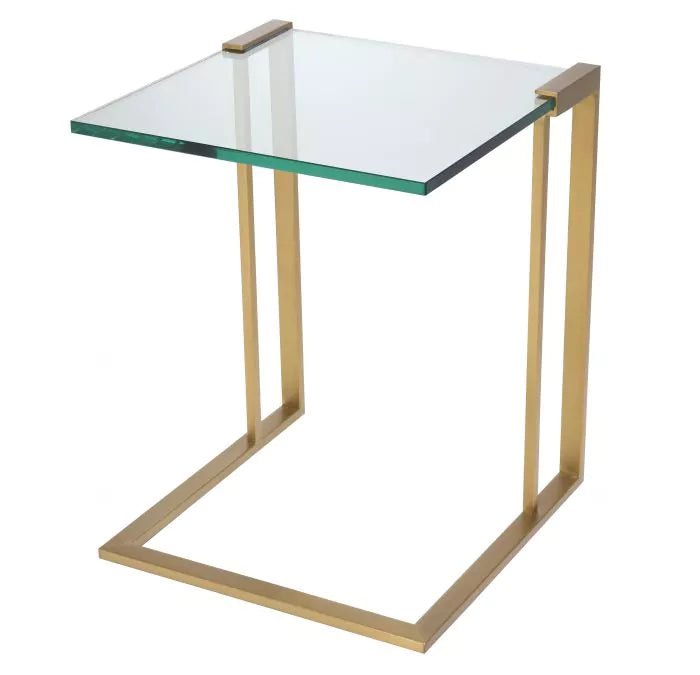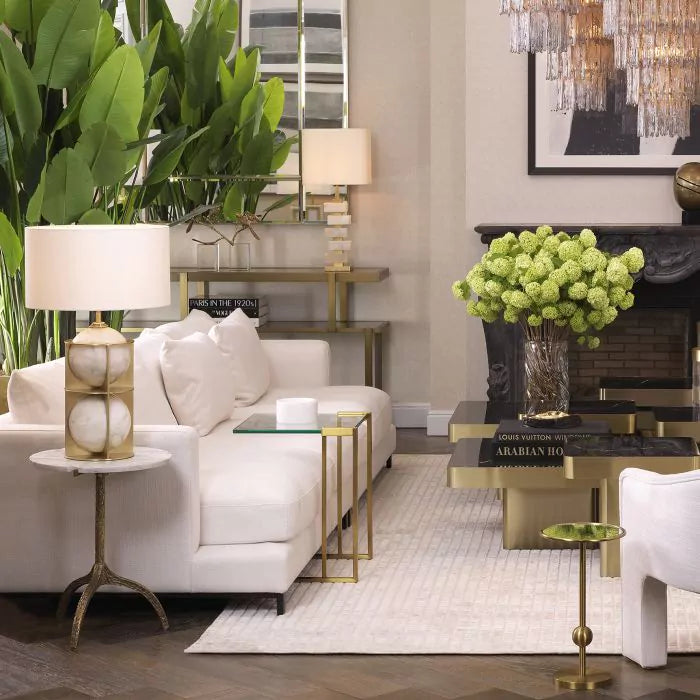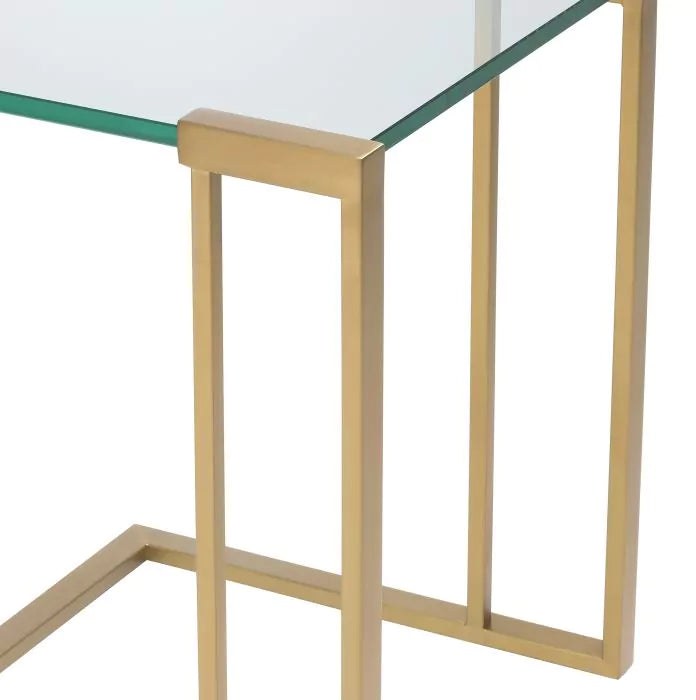 Description
Both stylish and practical, Side Table Perry will prove to be a versatile piece of furniture. Either in your living room where it can be pulled to your sofa to have snacks and drinks within reach or in your bedroom where it can serve as an elegant nightstand. This lovely accent table has a sleek brushed brass finish frame and a top of thick clear glass.
17.72" x 17.91" x 22.24" H
Brushed Brass Finish | Clear Glass
Dimensions
Chair Height: 20"
Chair Width: 20" D: 22" H: 13"
Seat Height H: 19"
Arm Height H: 24.50"
Scheduled local pick-up can be coordinated via phone. Call us at a 512-451-5511
White Glove Delivery within Central Texas.
---
Payments
What methods of payment do you accept? 
Visa™, Mastercard™, American Express™, and Discover™ credit cards with a billing address in the United States
PayPal™
John-William Interiors Gift Cards
Does John-William Interiors charge sales tax?
John-William Interiors collect sales tax on all orders made within the U.S. 
Do you accept international billing addresses? 
No, we do not accept international billing addresses for credit cards. We only accept credit cards with U.S. billing addresses. 
John-William Interiors was unable to authorize my credit card. What should I do? 
Please email us at designer-austin@jwinteriors.com or call our showroom at 512-451-5511. Our business hours are Monday through Saturday, 10am - 6pm CST.
Shipping & Delivery
Where do you ship? 
Decor items are available to be shipped nationwide. All furniture is local pick-up only.
Does John-William Interiors have a white-glove delivery service? 
We only provide white-glove delivery through our JW Trade Program that is open to local interior designers. 
What are the guidelines for local pickup? 
Scheduled local pick-up can be coordinated via phone and we will do our best to accommodate your preferences. We can store at no additional charge for 60 days, but if you need special accommodations, please contact our team. 
I am not local and would like my items to be shipped to me. What should I do? 
Even though we do not offer nationwide shipping, we will be more than happy to help assist you with that shipping project. You will be responsible for hiring a 3rd party for shipping and we will be there to help guide them. John-William Interiors is not responsible for hiring a 3rd party and is not responsible for any damage that may occur during  the shipping process.
A DESIGN PARTNER YOU CAN TRUST
Our combination of service and product makes John-William Interiors unique and allows us the ability to provide high quality results to our clients.
Our staff is knowledgeable about every aspect of the selection process and can provide informed recommendations and solutions to almost any home furnishing need. Each has a minimum 20 years' experience and have seen many trends come and go.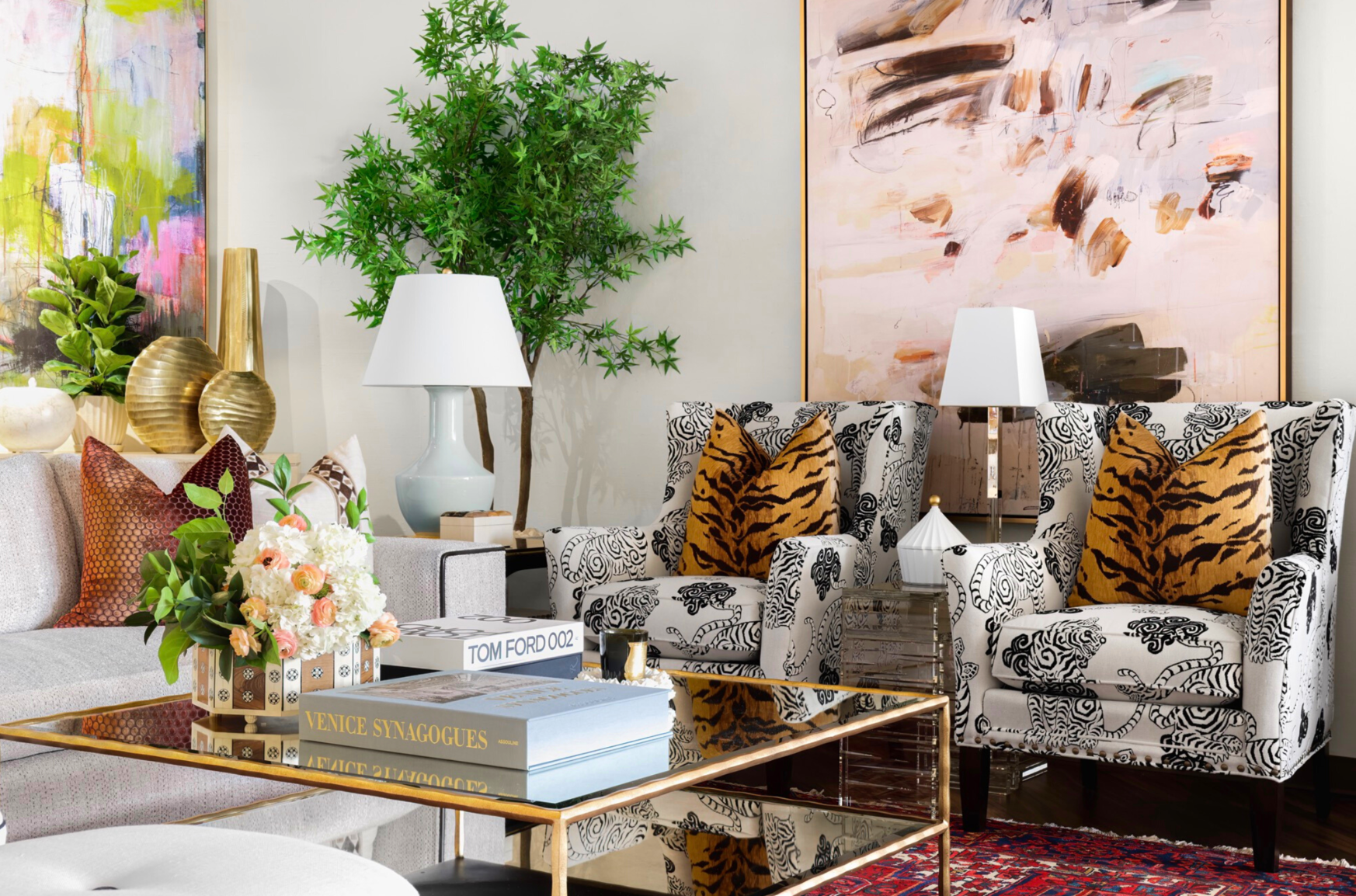 VIEW OUR DESIGN PORTFOLIO
At John-William Interiors, we believe in classic, everlasting designs; whether it be contemporary, traditional, or something in between. We help create a beautifully designed timeless space that our clients love coming home to each day. Our years of experience, sophisticated craftsmanship, exceptional quality, and designer pricing are just a few of the qualities that help create these elevated spaces.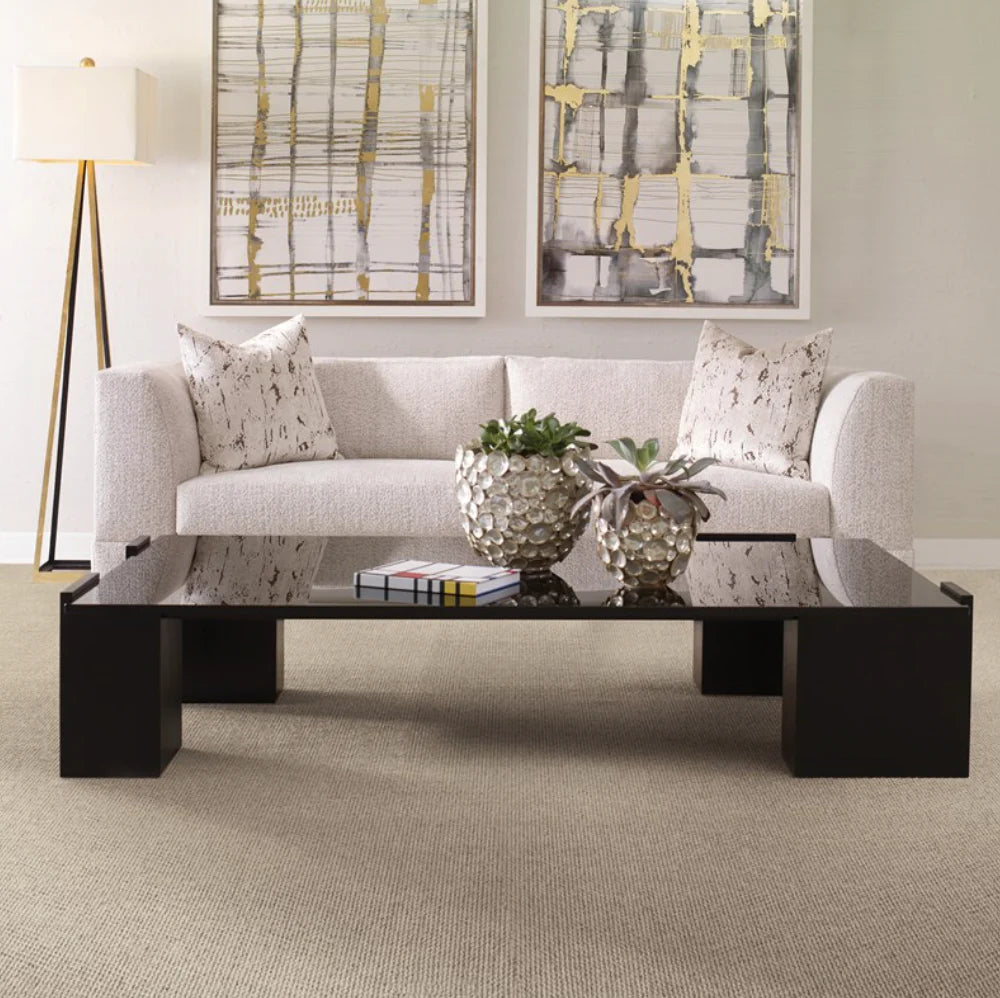 JW TRADE PROGRAM
If you are a designer in Austin, Texas, and the surrounding area, we invite you to apply to JW Trade — we treat your clients as our own and will work with you directly to best facilitate your vision for your client.