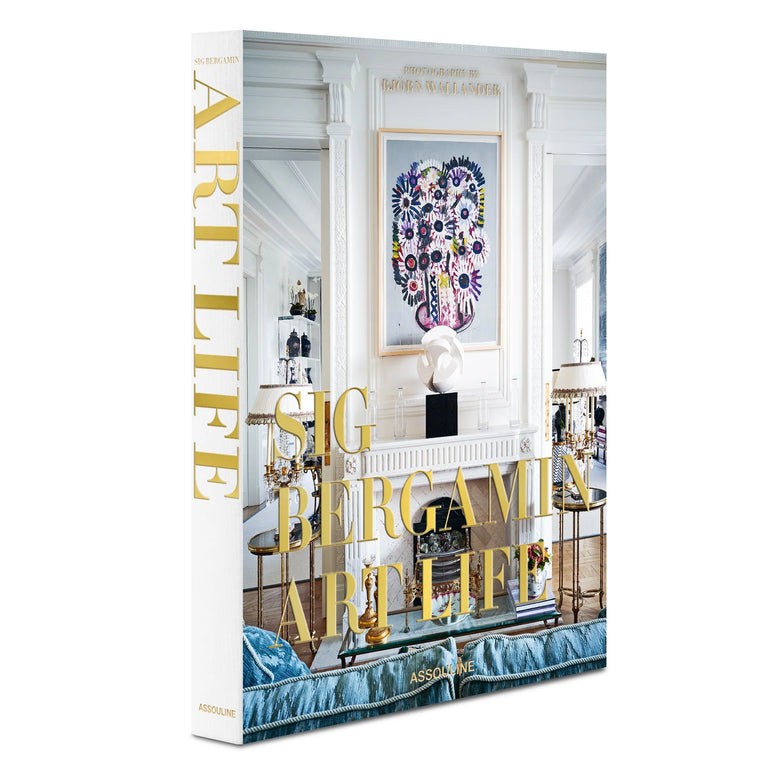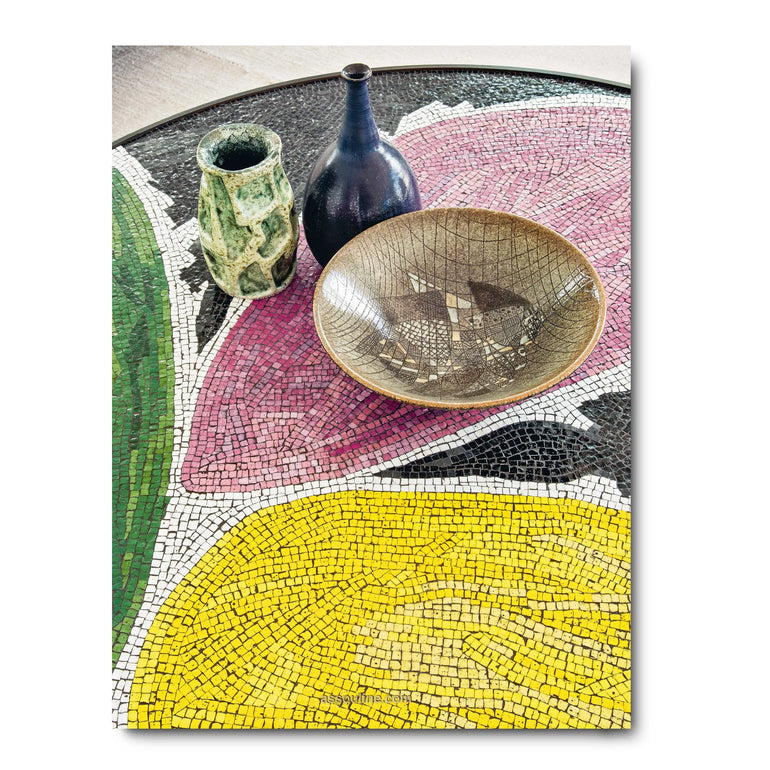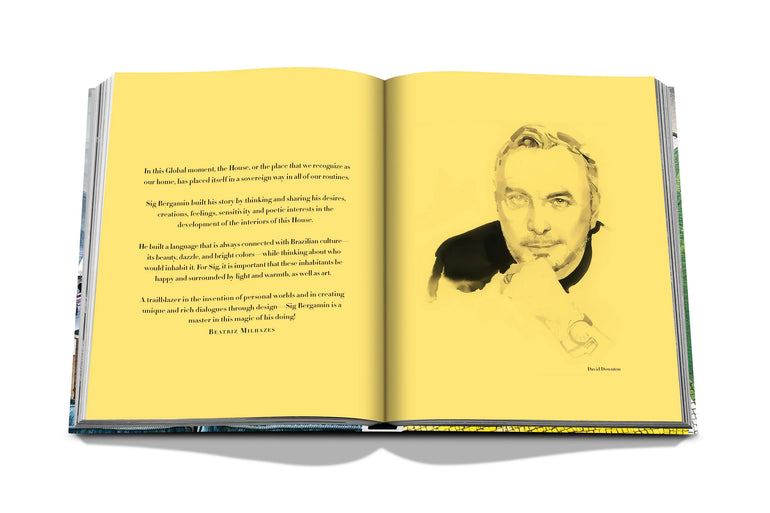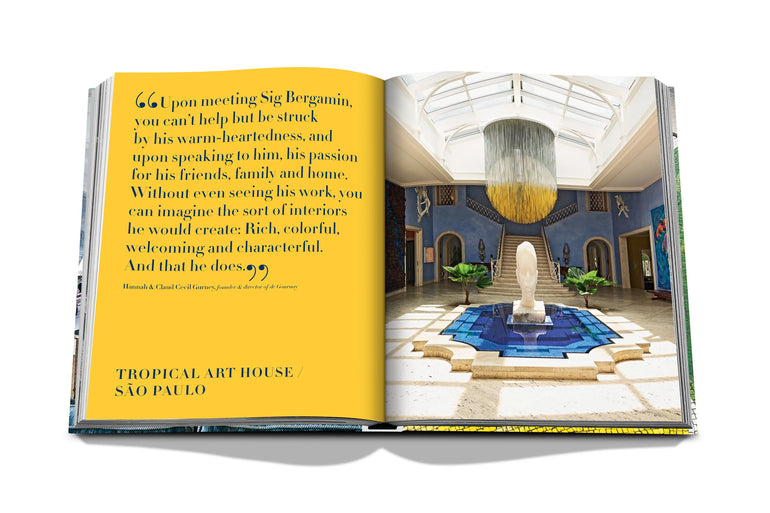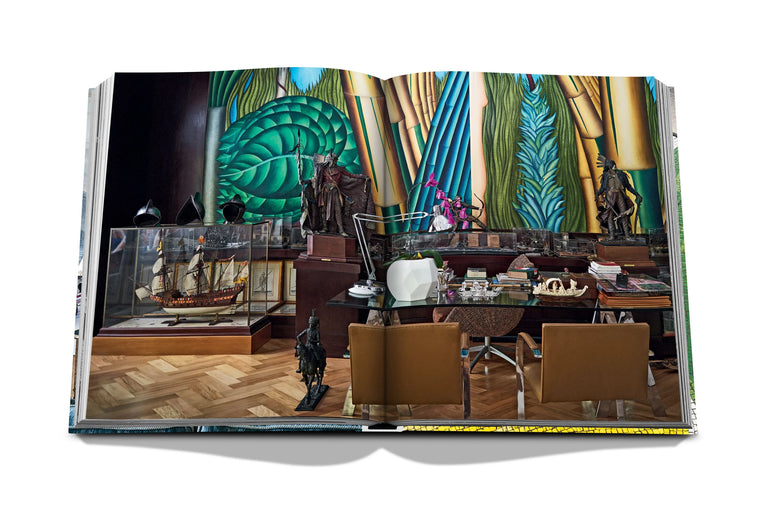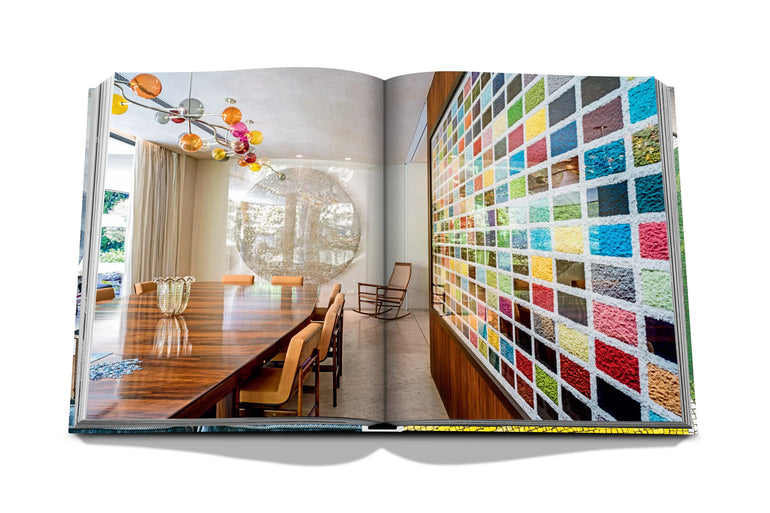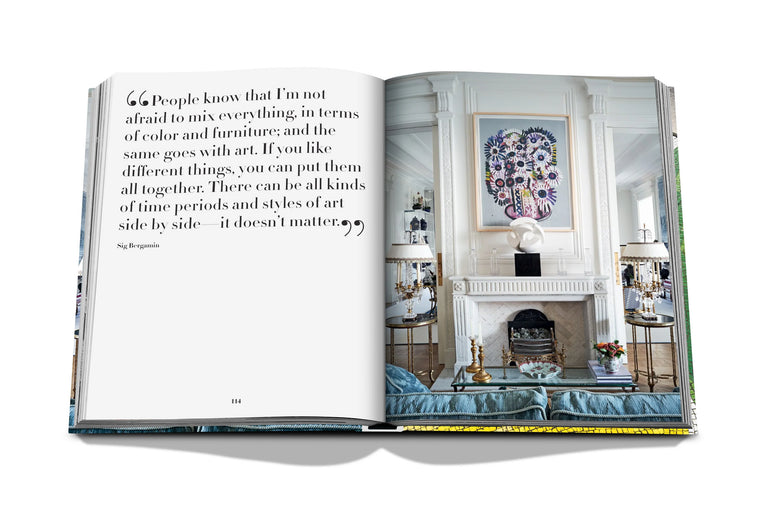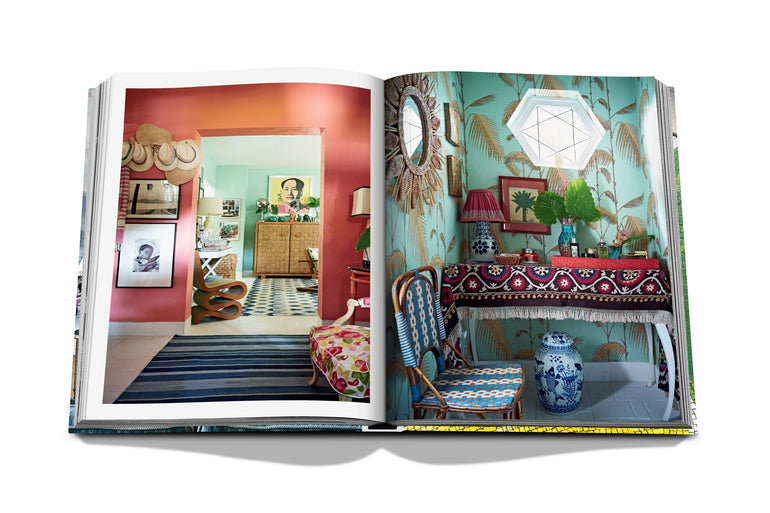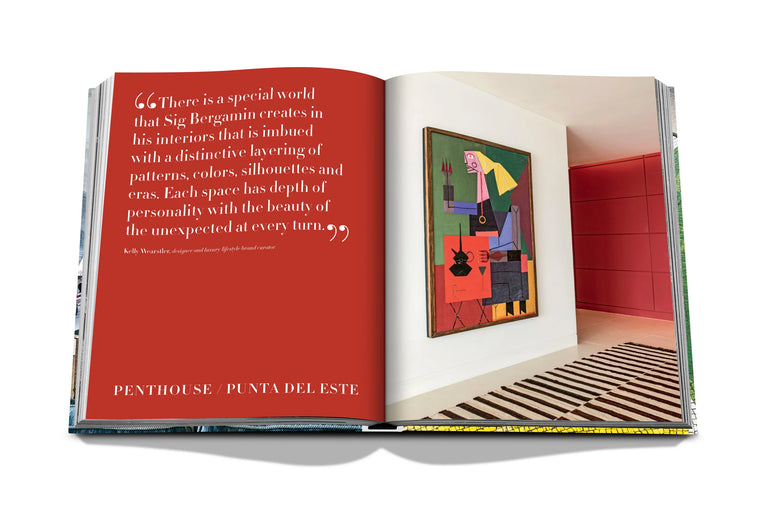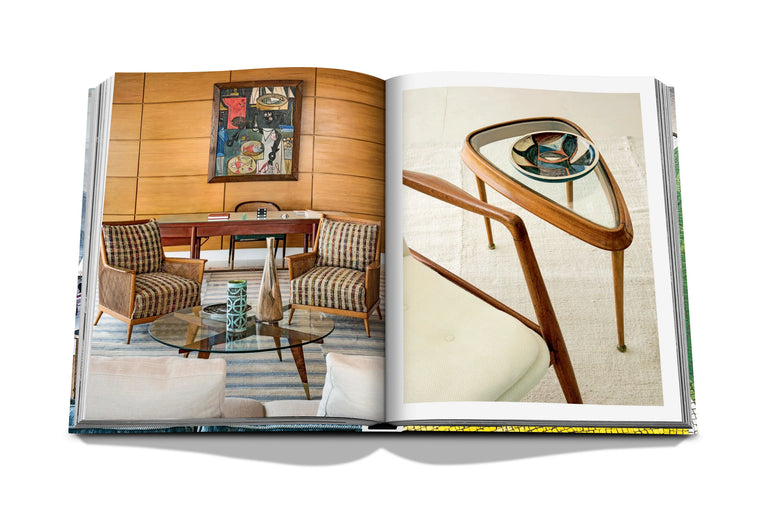 Description
Architect and designer Sig Bergamin is known for his eclectic vision and vivid interiors that are the perfect mélanges of chic. A constant traveller, Bergamin loves collecting treasures wherever he goes—totems that inspire and evolve his craft. He is also an avid art collector, a tendency that comes across in each of his meticulously designed spaces, where Warhols, Hirsts and Lichtensteins are seamlessly blended with minimalist and maximalist decor from around the world.
A vibrant tour of twelve interiors from Brazil to Portugal, Art Life not only celebrates Bergamin's diverse style, but also highlights his steadfast appreciation for art and history. The result is a kaleidoscopic oeuvre of interiors that serve as cultured dialogues between the comfort of home and the world at large.
304 pages
over 200 illustrations
English language
Released in November 2020
W 9.8 x L 13 x D 1.5 in
Silk Hardcover
ISBN:

 

6.5 lbs.
Beatriz Milhazes was born in 1960 in Rio de Janeiro, Brazil. Her work is included in important museums and collections such as Metropolitan Museum of Art, MoMA, Solomon R. Guggenheim Museum, Tate Modern and many more. Milhazes's practice includes painting, drawing and collage. Characterized by vibrant colors, optical movement and energetic visual cadences, her abstract work fuses a diverse repertoire of images and forms, combining elements from her native Brazilian culture with European abstraction. She lives and works in Rio de Janeiro.
Armand Limnander is the executive editor of W magazine. Prior to that, he was features director at T: The New York Times Style Magazine, the editor of VMan magazine, and a senior writer at Vogue and Style. com. Limnander grew up in Bogotá, Colombia, and moved to the United States to attend the University of California at Berkeley. His books Brazilian Style and Private: Giancarlo Giammetti were published by Assouline in 2011 and 2013, respectively.
Björn Wallander was born in Sweden, where he developed his signature style based in naturalism. His work has taken him worldwide, contributing to global publications including Architectural Digest, Elle Decor, Harper's Bazaar, Architectural Digest India, Vogue India, Vogue Brasil, Casa Vogue, WSJ Magazine, Departures and Cabana. Although he currently resides a couple of hours outside New York City with his dog Kajsa, he considers himself a world citizen, always with camera in hand.
Romulo Fialdini learned photography while working at the São Paulo Museum of Art (MASP). While working at the museum he met some of the most influential artists, architects, designers and publishers in Brazil, becoming their friend and photographer. Romulo photographs for many magazines like Casa Vogue and Vogue Brazil. His images are sold at Galeria Raquel Arnaud, in São Paulo.
Sig Bergamin, a graduate from the Santos School of Architecture and Urbanism, is globally acclaimed for his unique style in creating audacious spaces. Throughout a brilliant career of more than thirty-five years, he has built a personal brand and style combining eclecticism, ethnic diversity, humor and versatility, the tools of his trade for his projects in Brazil, the United States and Europe. Owner of an architecture firm in São Paulo with offices in New York and Paris, Bergamin is the author of various national and international publications. An integral part of Brazil's heritage, he has won international awards for his work and is featured on Elle Decor's A-List and on Architectural Digest's AD100 list.
Scheduled local pick-up can be coordinated via phone. Call us at a 512-451-5511
White Glove Delivery within Central Texas.
---
Payments
What methods of payment do you accept? 
Visa™, Mastercard™, American Express™, and Discover™ credit cards with a billing address in the United States
PayPal™
John-William Interiors Gift Cards
Does John-William Interiors charge sales tax?
John-William Interiors collect sales tax on all orders made within the U.S. 
Do you accept international billing addresses? 
No, we do not accept international billing addresses for credit cards. We only accept credit cards with U.S. billing addresses. 
John-William Interiors was unable to authorize my credit card. What should I do? 
Please email us at designer-austin@jwinteriors.com or call our showroom at 512-451-5511. Our business hours are Monday through Saturday, 10am - 6pm CST.
Shipping & Delivery
Where do you ship? 
Decor items are available to be shipped nationwide. All furniture is local pick-up only.
Does John-William Interiors have a white-glove delivery service? 
We only provide white-glove delivery through our JW Trade Program that is open to local interior designers. 
What are the guidelines for local pickup? 
Scheduled local pick-up can be coordinated via phone and we will do our best to accommodate your preferences. We can store at no additional charge for 60 days, but if you need special accommodations, please contact our team. 
I am not local and would like my items to be shipped to me. What should I do? 
Even though we do not offer nationwide shipping, we will be more than happy to help assist you with that shipping project. You will be responsible for hiring a 3rd party for shipping and we will be there to help guide them. John-William Interiors is not responsible for hiring a 3rd party and is not responsible for any damage that may occur during  the shipping process.
A DESIGN PARTNER YOU CAN TRUST
Our combination of service and product makes John-William Interiors unique and allows us the ability to provide high quality results to our clients.
Our staff is knowledgeable about every aspect of the selection process and can provide informed recommendations and solutions to almost any home furnishing need. Each has a minimum 20 years' experience and have seen many trends come and go.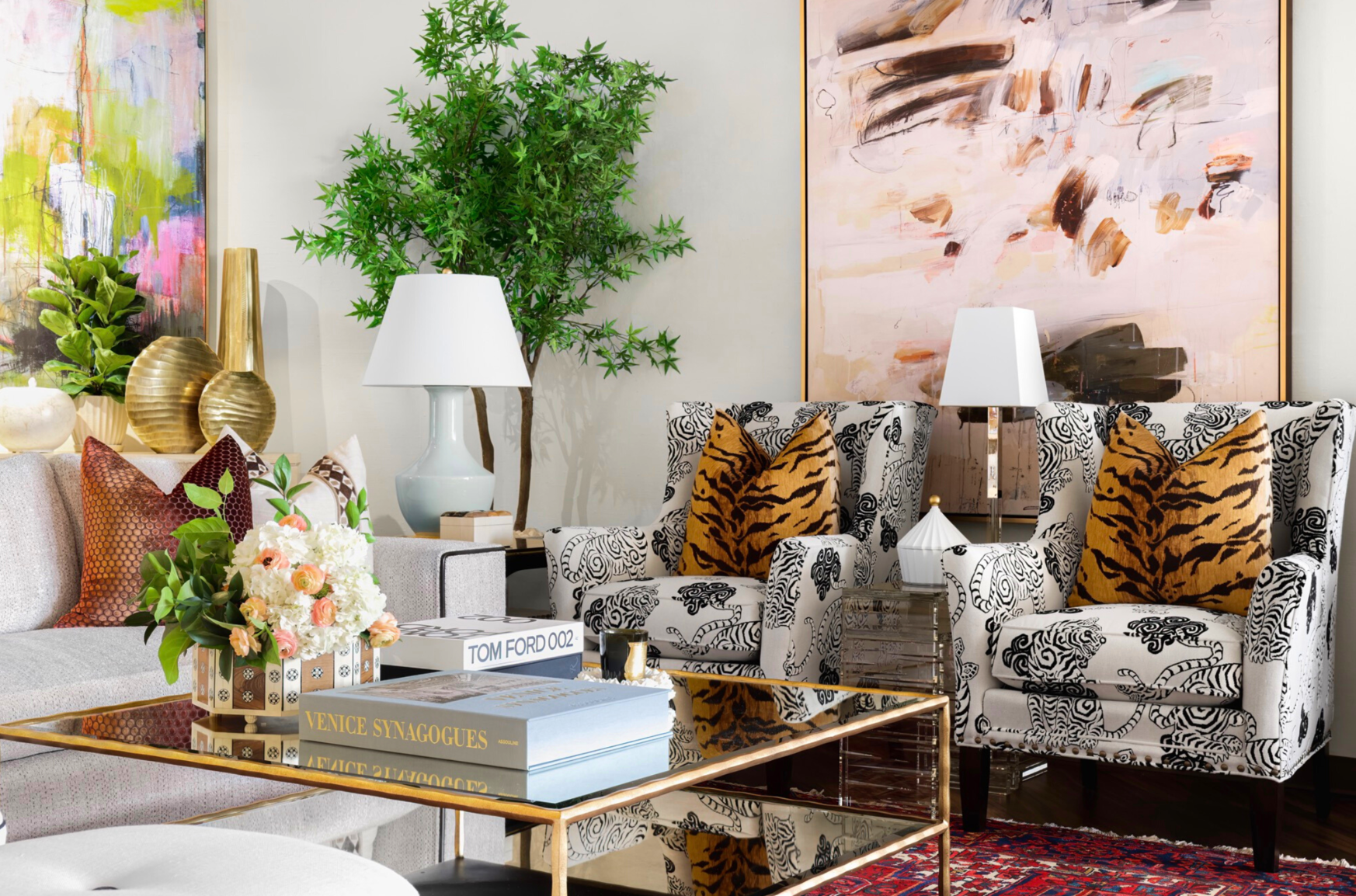 VIEW OUR DESIGN PORTFOLIO
At John-William Interiors, we believe in classic, everlasting designs; whether it be contemporary, traditional, or something in between. We help create a beautifully designed timeless space that our clients love coming home to each day. Our years of experience, sophisticated craftsmanship, exceptional quality, and designer pricing are just a few of the qualities that help create these elevated spaces.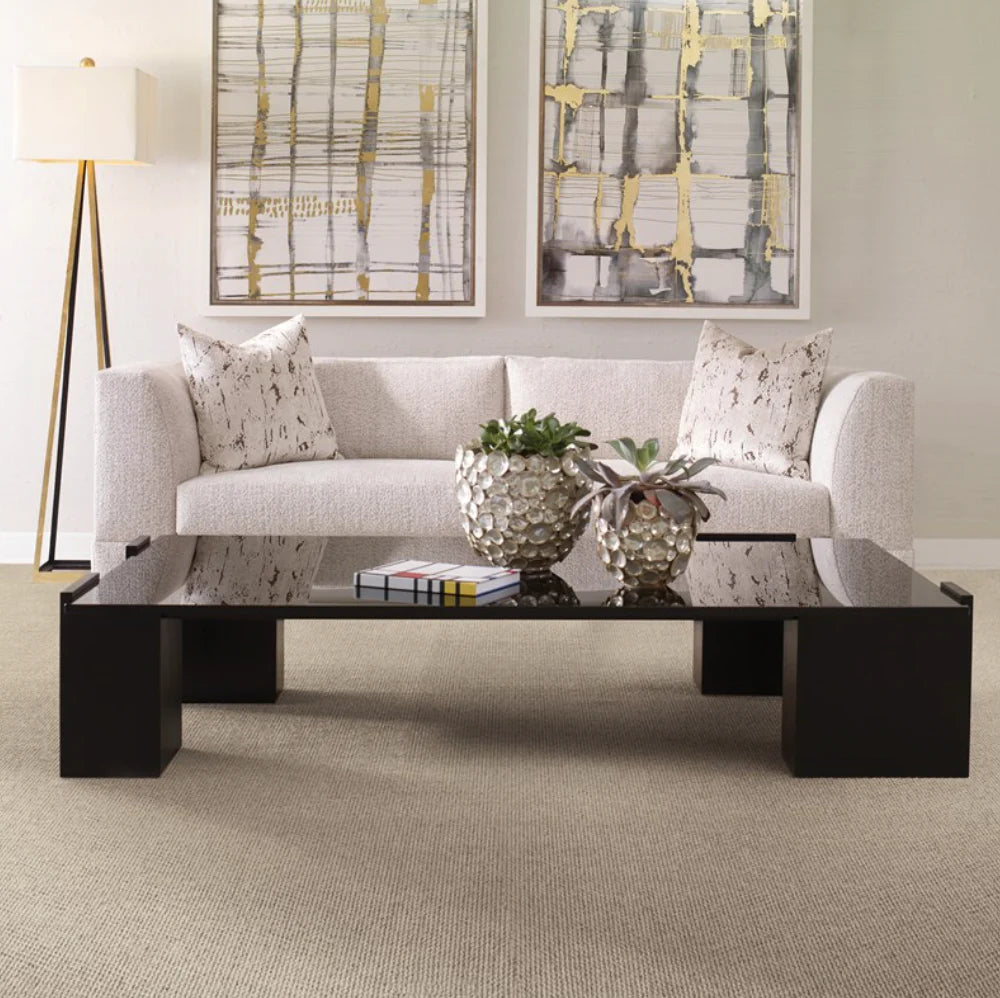 JW TRADE PROGRAM
If you are a designer in Austin, Texas, and the surrounding area, we invite you to apply to JW Trade — we treat your clients as our own and will work with you directly to best facilitate your vision for your client.